Prevnar 13 is intended to reduce the risk of infection by 13 strains of pneumococcal disease, which causes ear infections, meningitis and pneumonia. Vaccination with Prevnar is recommended for all U.S. infants and young children, because of their vulnerability to infection. But the disease also affects 36,000 older adults per year, killing 5,000 of them, according to the latest figures from the Centers for Disease Control and Prevention.
Pfizer, which is based in New York, has asked the FDA to expand Prevnar's approval for adults 50 and older.
In a review posted online Monday, FDA scientists said Prevnar triggered an immune system response comparable to Merck's Pneumovax, the only vaccine currently approved for adults. Vaccines strengthen the body's immune system by spurring production of antibodies against bacteria or viruses. In six studies of more than 6,000 adult patients, Prevnar generated at least as many antibodies against pneumococcal disease as Pneumovax.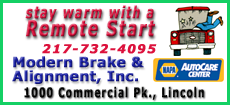 Side effects were comparable for the two vaccines, including swelling and redness at the injection site as well as fever, chills and fatigue.
On Wednesday the FDA will ask a panel of outside experts whether Prevnar appears safe and effective for adults. The group's recommendation is not binding, but the agency often follows its guidance.
The CDC currently recommends vaccination for all adults 65 or older with Merck's Pneumovax, which protects against 23 strains of pneumococcal disease, including 12 that overlap with Prevnar. Only about two-thirds of eligible seniors get the injection.
But Merck's vaccine has not been shown to protect against pneumococcal pneumonia, one of the most dangerous infections associated with the disease. The FDA agreed to give Prevnar an accelerated review, based on currently available studies, because of its potential to defend against pneumonia. Pfizer is still conducting an 85,000-patient study in the Netherlands to assess Prevnar's strength against pneumonia in adults. The company must submit the results to the FDA after the study concludes, which is expected in the next two years.