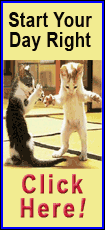 The top six credit card-issuing banks posted mixed results for their customers' payment behavior in October, with three reporting small increases in default rates and three reporting slight declines.
Similarly, four of the banks reported drops in the rates of payments late by 30 days or more, known as delinquency in the industry, while two reported small upticks.
The results were similar in September, breaking a consistent downward trend in both measures since early 2010.
"The improvements are tapering off," said Mike Dean, a managing director with Fitch Ratings.
What is emerging now appears to be a return to seasonal patterns that predated the Great Recession. Typically, consumers were more likely to be late with payments in the fall and they'd make up for those lapses after the beginning of the new year.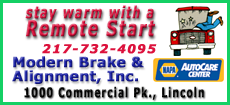 The pattern hasn't completely emerged yet, said Jeff Hibbs, a credit analyst at Moody's Investor Services. That's partly because the figures now are at or near historic lows.
Citigroup's card division, for example, reported that payments were 35 or more days late on just 3.26 percent of balances on an annualized basis. That figure was 6.06 percent in March 2010. Discover Financial Services said its credit card customers made late payments last month on just 2.48 percent of balances, a rate the company hadn't hit as far back as December 2006. And industry leader American Express Co. posted a 1.5 percent delinquency rate -- an uptick from 1.4 percent in September but still lower than the company reported in early 2007.
Similarly, Amex reported a default rate of just 2.7 percent for October, the lowest in the business. Discover's default rate was 3.26 percent, and Capital One Financial Corp. posted a rate of 3.96 percent.
The other major issuers have higher rates: Bank of America was at 5.98 percent, Citibank at 5.66 percent and Chase at 4.18 percent, but those rates about half what they were a year and a half ago.