The Commerce Department said Tuesday that business inventories were unchanged in September after 20 consecutive monthly gains that stretched back to December 2009. Business sales rose 0.6 percent in September, the fourth consecutive gain.
A slowdown in inventory building trimmed overall economic growth by 1 percentage point in the July-September quarter.
Still, economists say a temporary decline isn't necessarily a bad sign. With sales strong, businesses will likely resume restocking depleted shelves in coming months and that should provide a boost to economic growth in the October-December quarter.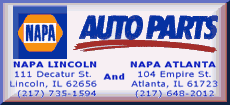 In August, businesses expanded their inventories. But the gains were smaller than early this year. And a report last week showed that inventories held at the wholesale level actually fell 0.1 percent in September, the first decline since December 2009.
The drop at the wholesale level in September was largely because companies cut their stockpiles of nondurable goods, such as farm products, petroleum and clothing. The decline at the wholesale level suggests that businesses were concerned that future sales could slow.
Tuesday's report is a broader look at business stockpiles. It covers inventories held by manufacturers, wholesaler and retailers.
For September, inventories rose 0.1 percent at the manufacturing but fell 0.1 percent at the wholesale and retail levels. Sales were up at all levels led by a 1.1 percent rise for retailers. A separate report Tuesday showed that retail sales were up in October as well, gaining 0.5 percent.