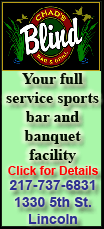 So with no labor deal and no place else to go, players decided to take their fight to the courtroom.
The locked-out players, including Carmelo Anthony and Kevin Durant, filed class-action antitrust lawsuits against the league on Tuesday in at least two states, saying David Stern's ultimatums left them no other choice.
Attorney David Boies put the blame squarely on the owners, saying players were willing to accept a lower percentage of revenues but owners insisted on more.
"By overplaying their hand, by pushing the players beyond any line of reasonableness, I think they caused this. You don't give up hundreds of millions of dollars unless you want to make a deal and that's what the players were doing," Boies said. "I think it was mistake to push it as far as they did."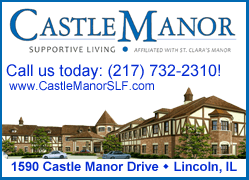 And it could potentially cost them billions.
The players are seeking "treble damages" -- meaning triple the amount of the more than $2 billion they would have made under a full 2011-12 season -- for what they argue is irreparable harm by preventing them from playing in their "very short" NBA careers.
Boies, who represented the NFL during that sport's work stoppage and now has been brought aboard by basketball's players, said the NBA lockout violates antitrust laws by refusing to allow players to work.
He added that Stern's ultimatum to the now-disbanded union to accept the owners' last economic model or face a harsher proposal "turned out to be a mistake" that strengthens the players' case because it proves that the collective bargaining process had ended.
"If you're in a poker game, and you run a bluff, and the bluff works, you're a hero. If someone calls your bluff, you lose. I think the owners overplayed their hand," Boies said at the players' association headquarters. "They did a terrific job of taking a very hard line and pushing the players to make concession after concession after concession, but greed is not only a terrible thing -- it's a dangerous thing."
Stern believed this was the preferred strategy of Jeffrey Kessler, another attorney for the players, all along.
"We haven't seen Mr. Boies' complaint yet, but it's a shame that the players have chosen to litigate instead of negotiate," NBA spokesman Tim Frank said in a statement. "They warned us from the early days of these negotiations that they would sue us if we didn't satisfy them at the bargaining table, and they appear to have followed through on their threats."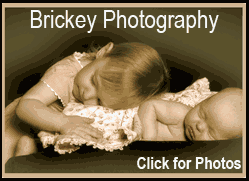 Boies acknowledged that the case could take months, but hoped there would be a settlement before too long.
"Nobody can tell you how long it's going to take. We all know it's possible to delay lawsuits for a while, but I think it is in everybody's interest to try to resolve this promptly," said Boies, speaking on behalf of the California filing. "The longer it goes on, the greater the damages that the teams will face, the greater the damages that the players will suffer, and perhaps most important of all, the longer basketball fans will be deprived of basketball. So we hope that this will move quickly."
He insisted the players have shown their willingness to negotiate throughout.
"You can't negotiate by yourself," he said. "You can only negotiate if you've got somebody who's willing to sit down and negotiate with you."
The two suits -- one filed in conjunction with the players' association in the Northern District of California and another filed in Minnesota -- likely were filed with favorable venues in mind.
The Minnesota district court has been favorable to the NFLPA during litigation dating to the 1980s. The federal court in San Francisco is under the jurisdiction of the 9th U.S. Circuit Court of Appeals, considered the most liberal of the 13 circuit courts.
The NBA already has filed a pre-emptive lawsuit in New York seeking to prove the lockout is legal and likely would push for cases to be moved there to gain the legal home court.
Though Stern has ridiculed the players' "losing" strategy, Boies said he believes NBA players have a stronger case than NFL players did. Their decertification, he said, could have been argued as a sham because they walked out on the bargaining process before it was technically over and brought litigation. He said Stern's actions left NBA players without options beyond seeking legal relief.
"Here you had an ultimatum from the owners that made absolutely clear that the collective bargaining process was over," he said, adding that Stern's threat is quoted in the lawsuit. "That's not collective bargaining, and so you have a very distinct set of facts here."