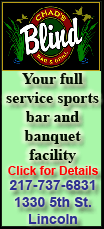 How long he stays on the Duke bench and how far he goes past No. 903 is anyone's guess.
"I just play every game the same and they just kept adding up," Krzyzewski said after the sixth-ranked Blue Devils' 74-69 victory over Michigan State on Tuesday night in the State Farm Champions Classic. That win broke a tie with Bob Knight, his college coach and professional mentor, for the most in Division I. "I think it will mean a lot more when it's all over and I don't know when that will be. I want to win a championship with each team I coach."
There were quite a few of Krzyzewski's former players at Madison Square Garden to see him break the record.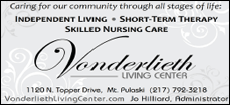 "I can't say I'm surprised because I saw firsthand the level of preparation, the level of passion he put into his program every single day," said Shane Battier, who won an NCAA championship with Krzyzewski. "I know if you gave him enough opportunity he'd give Bobby Knight a run for his money. It's just amazing to be here on this night to see the culmination of this work."
Like many others, Battier doesn't think the 64-year-old Krzyzewski will be done adding to the win total for several years.
"He's ageless. He looks great. He looks the same as when I was a freshman," Battier said. "There's no reason to think he won't be around for many years to come."
With Knight sitting across the court at the ESPN broadcast table, Krzyzewski moved to the top of the list in front of a sellout crowd of 19,979 at Madison Square Garden.
Duke is 26-15 all-time, including a 21-7 mark under Krzyzewski, at Madison Square Garden and the Blue Devils have won 12 of their last 14 there.
"Setting the record at Madison Square Garden was truly special," Krzyzewski said. "To me this is hallowed ground and it just worked out."
Krzyzewski went right across the court to hug Knight when the game ended. Krzyzewski, tears in his eyes, broke away, and Knight pulled him back, hands on his shoulders, then there was one final slap of the shoulder.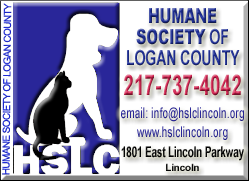 "I just told Coach I love him," Krzyzewski said. "I wouldn't be in this position without him. It's a moment shared. I know he's very proud, and I'm very proud to have been somebody who's worked under him and studied him and tried to be like him.
"I'm not sure how many people tell him they love him, but I love him for what he's done for me and I thanked him. He said, 'Boy, you've done pretty good for a kid who couldn't shoot.' I think that means he loves me, too. At least that's how I'm taking that."
Junior guard Andre Dawkins had 26 points for Duke (3-0), which took control with a 20-1 run that gave the Blue Devils a 61-41 lead with 9:17 to play. Then it was just a matter of counting down the minutes -- except for a late run by Michigan State that made it a five-point game in the final minute -- until the celebration could get under way.
"It means a lot. There's only going to be 13 guys that can say they played on the team that got the 903rd win. I mean, to be one of those 13 guys is an amazing feeling," Dawkins said. "To be honest, I'm not sure that I've really got a grasp of that yet. I'm sure down the road, looking back, when I look back on my career I can say, `Wow, that's pretty amazing.'"