When he returns next week, Leinart will have a first-place team to lead and Johnson should be healthy enough to help him.
Leinart will be the Texans' starting quarterback in the first game after their bye, at Jacksonville on Nov. 27, because Matt Schaub is out indefinitely with what coach Gary Kubiak termed a "significant" right foot injury.
"I've just got a job to do, be efficient and get the guys and this team in the right situation," Leinart said. "I'm extremely bummed for Matt, just because of what he's put into this organization and to get us to this point. At the same time, it's opportunity for myself to step up."
It could be Leinart's job for the rest of the season.
Kubiak said Tuesday that Schaub will undergo testing and his status will be determined next week. Schaub said on his weekly appearance on KILT-AM Tuesday that if surgery is deemed necessary, he'll "probably" be out the rest of the season.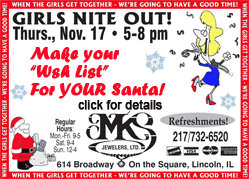 "I'm not one to give in to something like this that easily," Schaub said. "It doesn't look good. My foot is pretty much the size of a cinder block right now."
Johnson, meanwhile, is expected to return for the Jacksonville game after sitting out six weeks with a right hamstring injury. And that's a comforting notion to Leinart, who hasn't started a game since 2009, when he was with Arizona.
"It's a great offense to be a part of," Leinart said, "and now we get the best receiver in the NFL back, which is awesome to have. That's going to be great."
Even without Johnson, Houston (7-3) has managed to take control of the AFC South. Arian Foster and Ben Tate both rank among the league's top 10 rushers, and the Texans' top-ranked defense has held opponents to an average of 10.5 points during a four-game winning streak.
Leinart had dinner with Schaub on Monday night to go over details and try to make the transition as seamless as possible. Leinart also made Schaub a promise.
"I told Matt that I was going to make him proud and just win games for this team," Leinart said, "because he got us to this point."
Given how the Texans have run the ball and shut down opponents over the past month, Leinart doesn't feel as if he has to do anything miraculous.
"It's important for me not to feel like I have everything to put on my shoulders, and just go out there and manage the game," Leinart said. "You look at the numbers in the last couple of games, Matt (Schaub) has just gotten us into the right plays, and he's thrown the ball here and there, and we've won the games the old-fashioned way.
"That's all I'm asked to do, and I'm excited about that opportunity."
Houston signed Leinart as a free agent just before the 2010 season, ending the former Southern Cal star's stormy tenure in Arizona. Leinart, a former Heisman Trophy winner, was drafted 10th overall by the Cardinals in 2006, and played in 12 games as a rookie under coach Dennis Green.
Leinart broke his collarbone in 2007, Kurt Warner took over and Leinart mostly watched from the sideline over the next 2 1/2 seasons. Warner retired after the 2009 season, but Leinart clashed with Arizona coach Ken Whisenhunt and he was released in September 2010.