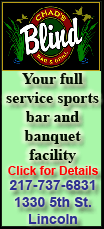 Six years later, the college football landscape has undergone a major shift.
A record-breaking offseason of hires has put 28 minority coaches on the Division I sidelines this fall, a progression Keith and the Black Coaches and Administrators lauded in their latest annual hiring report card released Tuesday.
"When you see opportunities present themselves and coaches being placed, that's encouraging," said Keith, the BCA's executive director. "I think when schools are more open and more inclusive in their searches, the more the numbers will increase."
Keith has the proof, too.
In the past two years, 19 minority coaches have been hired at Football Bowl Subdivision or Football Championship Subdivision schools, and the seven hired at the FBS level last year represents 13.7 percent of the 51 minority coaching hires since 1979. Those numbers do not include historically black colleges or universities.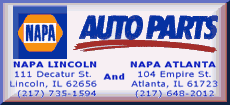 Two years ago, there were five coaches of color at the FBS level. Now there are 19.
The biggest reason for the change is the commitment schools have made to diversity throughout the search process, according to the BCA.
Fourteen of the 21 schools at college football's top level earned A's on this year's report card, including eight in the automatic BCS qualifier conferences: Colorado, Connecticut, Indiana, Miami, Minnesota, Pittsburgh, Stanford and Vanderbilt. Only one, San Diego State, received an F.
Only two schools -- San Diego State and Charlotte -- received F's. Charlotte, an FCS school, did not submit its information to the BCA, automatically drawing a failing mark. San Diego State promoted defensive coordinator Rocky Long to head coach the day after Brady Hoke took the Michigan job.
The report was done in conjunction with The Institute for Diversity and Ethics in Sport at the University of Central Florida. Schools are graded in four categories -- communication, search committee, final candidates and time frame -- based on information they provide. If a minority coach is actually hired, the school receives a two-point bonus on its final grade.
What's changed in the eight years since the BCA introduced its measuring stick?
"When you saw the `Rooney Rule' come through the NFL, that's when you saw the numbers increase in the NFL," Keith said. "I think accountability is an integral part of any program and the (leadership) programs that have been sponsored by the NCAA have helped. Nine of the current FBS coaches went through in that program."
Another significant factor is success.
Since the report card was first compiled eight years ago, Tony Dungy and Mike Tomlin have each won Super Bowl titles. In addition, Lovie Smith and Jim Caldwell took their teams to the NFL title game.