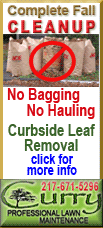 U.S. indexes were moving between small gains and losses before Fitch released its report around 3:15 p.m. Eastern time. The Dow was down 36 points with an hour of trading left, then plunged to end the day down 190.
Fitch, one of the three main credit ratings agencies along with S&P and Moody's, said U.S. banks could be "greatly affected" if Europe's debt crisis continues to spread beyond financially troubled countries such as Greece, Ireland and Portugal.
Large banks took a late dive. Bank of America Corp. and JPMorgan Chase & Co. each lost 3.7 percent. Goldman Sachs dropped 4.1 percent and Morgan Stanley 7.9 percent.
"This is a long-running, slow-developing story," said Jack Ablin, chief investment officer at Harris Private Bank in Chicago. U.S. stocks had rallied in the past week as new governments took over in Greece and Italy and promised to implement budget reforms. It's a familiar pattern, Ablin said. "It seems like it's always one step forward and two steps back."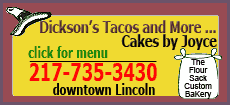 The Dow Jones industrial average closed at 11,905.59, a loss of 190.57, or 1.6 percent. It was the Dow's first close below 12,000 since last Thursday.
The Standard & Poor's 500 index fell 20.89 points, or 1.7 percent, to 1,236.92. The Nasdaq composite lost 46.59, or 1.7 percent, to 2,639.61.
Concerns that the debt troubles of Greece and Italy could spread have been driving the borrowing rates of France higher on bond markets since the beginning of November.
The benchmark rate on France's 10-year bonds was just 2.54 percent on Oct. 5. It has climbed steadily since then, reaching 3.69 percent Wednesday. That's a reflection of deepening worries that France, the second-largest country in the euro bloc after Germany, could be in danger of losing its triple-A credit rating.
For the moment, Fitch said the risks to U.S. banks from Europe appeared to be "manageable." However investors have been quick to respond to headlines about how Europe's debt woes might hurt the global financial system. Fitch said the top five U.S. banks have a total of $114 billion in loans, deposits and other assets tied to French banks. French banks also have large holdings of bonds issued by Greece and Italy.