The operator of Sears and Kmart stores reported Thursday that it lost $421 million, or $3.95 per share, for the period ended Oct. 29. A year earlier it lost $218 million, or $1.98 per share.
Removing a pension expense and other items, Sears lost $2.57 per share.
Analysts surveyed by FactSet expected a smaller loss of $2.29 per share.
CEO Lou D'Ambrosio said in a statement that the retailer was not satisfied with its performance but that there were some bright spots, such as better sales of clothing at its Sears stores and an almost 20 percent increase in its domestic online business.
Sears and Kmart both saw their gross margin rates drop, with Kmart hurt by more markdowns for clothing and home goods and Sears mostly hampered by reduced margins in its home appliance and consumer electronics categories.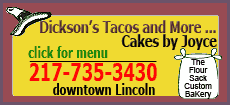 Quarterly revenue slipped 1 percent to $9.57 billion from $9.68 billion, missing Wall Street's estimate of $9.63 billion.
D'Ambrosio said the revenue decline was partly due to fewer Sears and Kmart stores being in operation.