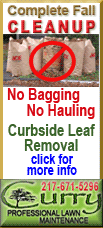 What they haven't done is bring about any of the major changes they claim are needed to save their schools, chief among them greater public funding to make education fairer and affordable.
College tuition in Chile still ranks among the highest in the world, comparable to education costs in the world's richest countries, according to the Organization of Economic Cooperation and Development, an economic research and standards-setting body based in Paris. Chile's per-capita income of $15,400 a year, meanwhile, is just 72nd out of 227 nations in household earnings.
Chileans pay 85 percent of the cost of a university education out of their own pockets, more than in any other developed nation, the OECD found.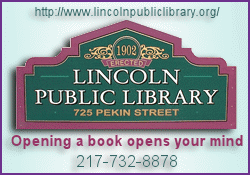 Pinera's position is that not all higher education should be free. He has also shot down demands to rescind federal funding provided to 31 percent of the nation's high schools that are privately run. Protesters want that money to go to the public high schools, which they say are woefully underfunded.
In recent weeks, government threats to revoke the grants and scholarships of university students who skip school have thinned the number at marches, and many have returned to class. Organizers now have trouble drawing the 200,000 participants they used to bring to protests when the movement started.
The protests have knotted traffic in the center of the city's capital, Santiago, and have forced tens of thousands of students to lose out on coursework necessary to advance to the next level of their education, even as parents continued to foot the bill.
For all of the sacrifice the protests have exacted, student leaders acknowledge that they've won but a handful of minor concessions.
"We face a right-wing government that has bet on wearing us down, a strategy that has been very effective ... at radicalizing and criminalizing the movement," said student leader Camila Vallejo, referring to the hooded radicals who have been showing up at marches in greater numbers. "At this point, all we have is the resistance and some partial victories."
Still, the students say they are prepared to carry the fight into next year. This week, they rejected a proposal developed by opposition legislators behind closed doors to increase government funding for all education by 8.6 percent, calling it an agreement "that betrays the principles of this movement."
At the heart of the standoff are dueling visions of Chilean education that emerged during the 1973-1990 dictatorship of Gen. Augusto Pinochet.
The country's schools had previously been free to all students, but the regime pushed a free market-based approach and cleared the way for more private universities, as well as an eventual voucher system that directs billions of dollars in public funds to privately run high schools.
As the student protesters have pointed out, the vouchers fail to cover an estimated 20 percent of school costs, and many families must pitch in to fill the gap.
Student leaders have denounced the system as a cornerstone of social inequality in a country with one of the widest income gaps in Latin America and are demanding a return to the old system of free public universities. That would mean raising taxes on the rich to subsidize widespread free education, the students argue.
Perhaps the biggest losers in the battle are the public high schools, routinely of poor quality because their government funding does not begin to meet their needs, the protesters say.
Pinera has said that an ideal structure "is a mixed system, in which there is private education and public education."
"What we have said is that (a university) education will be free for all young people who can't pay for it, but those who can pay for it should make an effort to do so," Pinera said last month.
Pinera has proposed ensuring a free university education to 40 percent of Chile's poorest families, who earn less than about $500 a month, an offer that would eventually increase to 60 percent.
Chilean education expert Patricio Meller argues that doing away with private universities won't halt the soaring cost of tuition, which is hitting all institutions as enrollment rises. As long as schools set their own rates, costs will continue to grow, Meller said in a recent newspaper interview.