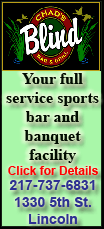 Harrisburg attorney Ben Andreozzi said he represents a client who will testify against Sandusky, who is accused of abusing eight boys, some on campus, over 15 years.
"I am appalled by the fact that Mr. Sandusky has elected to re-victimize these young men at a time when they should be healing," Andreozzi said, in a statement released by his office. "He fully intends to testify that he was severely sexually assaulted by Mr. Sandusky."
Sandusky's lawyer, Joe Amendola, appeared with him on NBC's "Rock Center" on Monday night and cast doubt on the evidence in the case.
"We anticipate we're going to have at least several of those kids come forward and say, `This never happened. This is me. This is the allegation. It never occurred,'" Amendola said.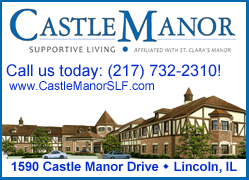 Andreozzi said he has his "finger on the pulse" of the case and knows of no accusers changing their stories or refusing to testify.
"To the contrary, others are actually coming forward, and I will have more information for you later this week," Andreozzi said.
Sandusky, 67, appeared on the show by phone and said he had showered with boys but never molested them.
Meanwhile, Pennsylvania legislative leaders said they will set up a bipartisan, bicameral commission to consider changes to state law in the wake of the scandal. The plan was described as being in the planning stage, including meetings of leaders and their aides.
Topics are likely to include mandatory reporting of suspected abuse, and the legal definition of child abuse, said Senate Democratic spokeswoman Lisa Scullin.
Also Wednesday, Penn State campus police and their counterparts in State College said they had no record of Mike McQueary reporting an alleged sexual assault by Jerry Sandusky on a 10-year-old boy in a campus shower.
The details ran counter to McQueary's claims in an email to former teammates and made available to The Associated Press this week.
McQueary, then a graduate assistant for the football team, wrote in the email that he had discussions with police about what he saw. In the email, McQueary did not specify which police department he spoke to.
State College borough police Chief Tom King said McQueary didn't make a report to his department.
Campus police referred questions on the Sandusky case to the university's public information office.
"At this point we have no record of any police report being filed in 2002" by McQueary in connection with the Sandusky case, university spokeswoman Annemarie Mountz said, adding police searched their records Wednesday.
The football building is on university property, so campus police would have been the most likely to respond for a police call.
Mountz also noted the 23-page grand jury report was the state attorney general's summary of testimony, so it's unclear what McQueary's full testimony was.
The news came after a new judge was assigned to handle the child sex abuse charges against Sandusky, whose televised defense earlier this week drew a rebuke from a lawyer for one of his accusers.
The change removed a State College judge with ties to a charity founded by Sandusky for at-risk children, The Second Mile.
Sandusky is due in court on Dec. 7, and the Administrative Office of Pennsylvania Courts announced that a Westmoreland County senior district judge would preside over his preliminary hearing. Robert E. Scott is taking over the hearing from Centre County District Judge Leslie Dutchcot.
Dutchcot has donated money to The Second Mile, where authorities say Sandusky met his victims.
The office said Scott has no known ties to Penn State or The Second Mile.