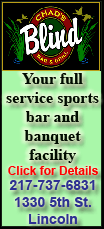 The charges against include kidnapping, illegal possession of firearms, using a stolen vehicle and criminal association, prosecutors said in a statement. Those jailed include six men accused of directly participating in the abduction and a 59-year-old woman and 74-year-old man who are charged as accomplices for allegedly providing food to the group.
The 24-year-old baseball player was seized at gunpoint outside his family's home in the city of Valencia last week and was rescued by police commandos two days later in the mountains of Carabobo state.
Authorities said four men were arrested at the abductors' hideout but other suspects escaped the police raid. On Monday, police arrested a Colombian and a Venezuelan as alleged participants in the kidnapping. The older man and woman were detained before the rescue.
Ramos said after his release that his kidnappers had carefully planned the abduction with the help of an informant who had studied his movements. Ramos said his abductors told him they were going to demand a large ransom.
"What they did was laugh, joke about my pain," Ramos said in brief remarks on television Tuesday.