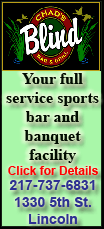 Although the cause of the debilitating neurological disorder is unknown, Gregg, his family and his neurologist say his disease may be related to numerous concussions he suffered during his playing career in the 1950s at SMU and from 1956-71 with the Packers and Dallas Cowboys.
The 78-year-old Gregg was diagnosed last month after being referred to Dr. Rajeev Kumar, a Parkinson's expert and medical director of the Colorado Neurological Institute's Movement Disorders Center in Denver.
Gregg's symptoms include hand tremors, a stooped posture, shortened stride and softened voice.
"I'd like to stop it there if I could," he told the AP in an interview.
There is no cure for Parkinson's, but a combination of drugs, exercise and physical therapy can delay the devastating effects of the disease that strikes more than 50,000 Americans every year.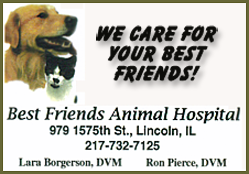 The former offensive lineman, who was a six-time All-Pro and nine-time Pro Bowler, said he wanted to go public with his diagnosis to promote understanding of the disease and push for more research. He said he hopes to help others recognize the signs of Parkinson's and seek treatment early enough to delay the degenerative effects of the disease on both mind and body.
"I don't pretend to say that I'm important to the scheme of things in the whole world, but I can do something and help along people who have this disease," Gregg said. "So, I'm kind of just saying that I have it, I want to do something about it and I think I found the right people to help me along the line.
"I had a friend who had Parkinson's and he didn't find out he had it until it was too late to do anything about it and we lost him and when I first heard this, you can believe me, it shook me up."
More than 5 million people worldwide, including more than 1 million in North America, have Parkinson's, according to the National Institutes of Health. The disease is characterized by increasingly severe tremors and periodically stiff or frozen limbs. Patients gradually lose brain cells that produce dopamine, a chemical key to the circuitry that controls muscle movement. Dopamine-boosting medication and an implanted device called deep brain stimulation can reduce some symptoms.
Muhammad Ali is mostly mute after years of living with Parkinson's, and actor Michael J. Fox also suffers from the disease.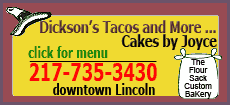 "The thoughts, prayers and support of the Green Bay Packers are with Forrest, his wife, Barbara, and his family as he faces this new challenge in his life," said Packers President and CEO Mark Murphy. "Packers fans have long admired Forrest, from his playing days to recent years when he's returned to Lambeau Field and Wisconsin as a widely respected alum.
"I had the opportunity to get to know Forrest last spring on our Packers Tailgate Tour and know he will use the same inspiring determination that marked his career and previous health challenges to serve him well as he adjusts to living with Parkinson's."
Gregg beat melanoma in 1976 and colon cancer in 2001.
"This is not my first experience with a life-threatening disease," he said. "So, I've got another battle to fight."
Gregg first noticed something was wrong while giving a speech in his hometown of Sulphur Springs, Texas, in February.
"Being a football player and a coach, those guys are all loud, and I noticed that my voice had softened considerably," Gregg said. "And I wasn't getting around as well as I had been. I started to stoop over. And I didn't like that."
Gregg also noticed his left hand trembling. At first he thought maybe these symptoms were just signs of advancing age. His wife and daughter persuaded him to seek medical help.
Gregg's neurologist said the former football player's fitness, lifelong fondness for exercise and fighter's mentality will aid him in his battle.
Kumar stressed that it's uncertain whether Gregg's diagnosis is a result of playing football, although he noted that research shows there is a link between head injuries and neurological disorders later in life.