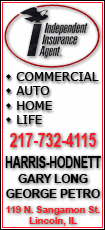 A person with knowledge of the conference's expansion plans tells The Associated Press that Big East officials have made adding BYU a priority as they try to become a 12-team football conference.
The person spoke on condition of anonymity Wednesday because negotiations were supposed to remain confidential.
BYU is in its first season as football independent. If it did move to the Big East it would be for football only. The school's other teams play in the West Coast Conference.
The Big East is close to adding as many as seven new members, including Boise State, Air Force and Navy for football only, and SMU, Houston and UCF in all sports.
Boise State is primed to make the jump to the Big East. Two weeks ago, the Idaho State Board of Education gave the school permission to pursue membership and leave the Mountain West Conference.
But with Boise State nearly 1,900 miles away from the closest current Big East member -- Louisville -- school officials have let Big East Commissioner John Marinatto know that they would prefer a western partner. BYU is located in Provo, Utah. Provo and Boise are 382 miles apart.
BYU football coach Bronco Mendenhall said last week that there was a "push" by the Big East to have BYU join.
The Big East has been working toward adding Boise State, the two military academies and the three Conference USA schools for more than a month.
The plan was formulated in response to the announcement on Sept. 18 that Pittsburgh and Syracuse were leaving for the Atlantic Coast Conference.
Then another spot in the Big East opened late last month when West Virginia announced it was moving to the Big 12. At that point, Temple and Memphis seemed like strong candidates to join the league, but BYU has moved past those schools now, the person said.
The C-USA schools are ready to make the move and Navy also seems to be leaning heavily toward joining, the person said.
Air Force has been noncommittal about leaving the Mountain West, and that is part of the reason why such focus has been placed on adding BYU, the person said.