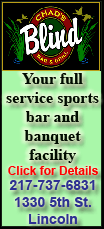 Dodgers attorneys filed a complaint Wednesday in U.S. Bankruptcy Court in Delaware, alleging lawyers for Fox Sports Net West, which runs the Prime Ticket regional sports network, violated the automatic halt to litigation against a debtor in bankruptcy by sending a letter to the Dodgers' financial adviser, Blackstone Advisory Partners.
The Nov. 9 letter from Fox lawyer Richard Stone demands Blackstone cease efforts to solicit bids for television rights to Dodgers games.
Prime Ticket has a contract to televise Dodgers games through 2013, and the deal gives the network an exclusive negotiating period from Oct. 15, 2012, through Nov. 30, 2012.
"Allowing others to bid or express interest in the media rights for the Dodgers is a clear breach of the letter and spirit of the exclusive negotiation term," Stone wrote.
The Dodgers, in their complaint, said the letter "was intended to interfere with the sale of the Dodgers and their assets in bankruptcy."
In a motion filed with the court Saturday, the Dodgers asked U.S. Bankruptcy Judge Kevin Gross to approve allowing the team to market its media rights for 2014 and beyond and have the Fox exclusive 45-day negotiating period start whenever the court issues an order.