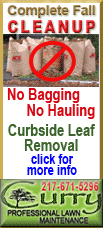 But the 12-member panel is still limping toward a Thanksgiving deadline with no tangible evidence of a potential breakthrough on a debt plan, even after a handful of panel members met Thursday evening in hopes of salvaging the talks as time runs out.
Among those meeting was a core group of lawmakers, including Sens. John Kerry, D-Mass., Max Baucus, D-Mont., Rob Portman, R-Ohio, and Rep. Chris Van Hollen, D-Md.
The special deficit panel was established under this summer's budget and debt pact between President Barack Obama and House Speaker John Boehner, R-Ohio. It was given unusual powers in hopes of producing at least $1.2 trillion in deficit cuts over the coming decade for guaranteed votes in both House and Senate.
Familiar battles over tax increases and cuts to benefit programs continue to hang up the panel, with neither side optimistic about a deal.
"They've never really put paper on the table," Boehner said of Democrats. "It's very frustrating."
Sen. Patty Murray, D-Wash., a committee co-chair, countered.
"I believe that we have opened a door to negotiations in these last final hours that if they (Republicans) can come to an agreement on their side on revenue ... we'll be able to move forward," she told reporters.
Barring a compromise to reduce deficits by at least $1.2 trillion over a decade, automatic spending cuts of that amount are to begin taking effect in 2013. Lawmakers in both parties, especially defense hawks, say they want to avoid that.
Sen. Pat Toomey, a Pennsylvania Republican and panel member, said Friday that "we're interacting in a variety of ways to see if we can get something we can pull together. ... I think it's still possible. It's not going to be easy." Washington's lobbying community buzzed Thursday with rumors of a new Democratic offer that would appear to meet the panel's $1.2 trillion target after borrowing costs. But top officials denied that the offer, featuring $350 billion in tax increases over the coming decade and smaller cuts to benefits programs than earlier Democratic plans, had been proposed officially.