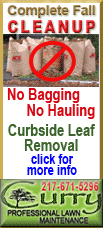 Investors have become increasingly fidgety about the prospect of Spain and Italy succumbing to the same bond market pressures that have seen three countries bailed out. Stocks have taken a battering as borrowing rates jumped, not just for Spain and Italy but also traditionally strong countries like France.
The turmoil in the markets has already prompted change in governments in Italy and Greece, while Spain is likely to install a new administration on Sunday. The governing Socialists are expected to suffer a big defeat to the opposition Conservatives.
Some of the pressure on Italy and Spain has eased through the week thanks to suspected buying of their government bonds by the European Central Bank. Analysts expect figures on Monday to show that the ECB, now led by Italian Mario Draghi, stepped up its money purchases this week, in effect to give politicians more time to get a grip on the mounting crisis. By buying their bonds, the ECB is hoping to keep a lid on their borrowing rates.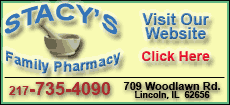 Italy's key bond yield has hovered around the psychologically important 7 percent mark for the best part of two weeks, while Spain's ratcheted higher this week after a disappointing bond auction that saw the country pay its highest rate of interest since 1997 to raise money from capital markets.
"Given reports of aggressive buying both towards the end of last week and yesterday, we would think it safe to assume the ECB now holds euro90 billion to euro100 billion of Italian bonds on its books," said Gary Jenkins, an analyst at Evolution Securities.
The ECB's bond-buying program, which is limited and has to be offset with the sale of assets elsewhere so that the money supply in the eurozone doesn't increase, has been hugely controversial. British Prime Minister David Cameron is expected to recommend that the ECB step up its purchases -- in effect to use its potentially unlimited firepower by printing new money -- when meeting German Chancellor Angela Merkel in Berlin.
Germany, though, has been a critic of such a change in policy, arguing that the ECB hasn't the mandate to bail out governments and that printing new money potentially fuels inflation.
Many in the markets think the ECB's policy has to be cleared up soon if the crisis is to come under some sort of control.
"Without a change in the ECB's remit market, participants will constantly question both the bank's willingness and its ability to continue intervening in markets and this reduces the effectiveness of the interventions," Jenkins said.
For now, there appears to be some calm in the bond markets, with Italy's 10-year yield up a tiny amount to 6.72 percent -- crucially below the 7 percent rate that eventually forced Greece, Ireland and Portugal into seeking bailouts. Spain's yield was also a little lower, at 6.35 percent.