o companies said Friday that they have sent a proposal to the EU agency that aims at "eliminating the existing overlap in European single equity derivatives and ensures continued competition in European interest rate and equity index derivatives."

Deutsche Boerse, which operates the Frankfurt stock exchange, said in February that it would buy NYSE Euronext for $10 billion, creating the world's largest exchange operator. NYSE Euronext owns bourses in Paris, Lisbon, Brussels and Amsterdam, in addition to New York.

The EU raised issues last month with the plans. The biggest point of contention is the combined company's strong position in the trading of derivatives, a very lucrative business for exchanges.

Derivatives are complicated financial products that allow investors to bet on developments in things like commodity prices or interest rates.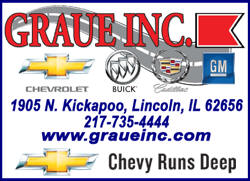 Trading of commodities has grown exponentially over the past decade and both Deutsche Boerse with its Eurex trading platform and NYSE's Liffe have carved out big slices of that market. Once combined, they would be by far the largest derivatives exchange in Europe.
The two companies said that, under the new proposal that was submitted Thursday, NYSE Euronext would divest its pan-European single equity derivatives business, except for the options businesses in its home markets -- where Deutsche Boerse would sell its single equity derivatives business.