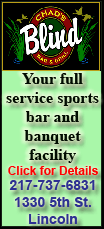 It just won't be nearly as big as it could have been after the Cowboys let their dream season slip away at Iowa State.
Backup running back Jeff Woody scored on a 4-yard run in the second overtime and Iowa State stunned No. 2 Oklahoma State 37-31 on Friday night, opening the door for a couple of one-loss teams to reach the BCS championship game.
The Cyclones (6-4, 3-4 Big 12) overcame a 17-point deficit to beat the Cowboys (10-1, 7-1), opening a path for either Oregon or Alabama to face LSU in a rematch for the title.
Oklahoma State will host Oklahoma on Dec. 3 in a game that will now likely determine the Big 12 title. The Cowboys have never won the Big 12, but there was a lot more than the league crown at stake before they were shocked by the Cyclones.
"This one stings. This one's tough. But here's the deal: All the goals we set at the beginning of the year are still there," Cowboys quarterback Brandon Weeden said. "We still have a chance to win and be conference champions. We still have a chance to go play in a BCS bowl game. So it's there for the taking for us. We've just got to learn from it."
Weeden threw for 476 yards, but he threw three interceptions and saw his Heisman Trophy hopes fade considerably.
None of those picks stung more than his first pass in the second overtime, which was intercepted by Ter'Ran Benton. Woody ran for 6 and 15 yards, then bullied his way into the end zone to give the Cyclones their first ever victory over a top-5 opponent.
"I hate it for the guys. But it's real simple. If you lose the turnover battle in such a big fashion, it's extremely hard to win a game, especially on the road," Oklahoma State coach Mike Gundy said.
Playing on a day the Oklahoma State community was told that women's basketball coach Kurt Budke and three others were killed in a plane crash, the Cowboys were 27-point favorites against the upstart Cyclones.
Iowa State lost its first four Big 12 games and entered play 0-56-2 against teams ranked sixth or higher in The Associated Press poll.
Cyclones coach Paul Rhoads has had some signature wins in his three seasons in Ames -- but none as big as this.
"We got a group of young men that put their hard hats on every day and just continue to go to work," Rhoads said. "I could not be prouder of the effort they put out tonight."
Iowa State freshman quarterback Jared Barnett found James White for a 25-yard touchdown on the first play of extra time, but Weeden answered with a 6-yard TD pass to Josh Cooper.
Benton's interception set up a thrilling finish for the Cyclones and Rhoads, the defensive coordinator at Pittsburgh when it upset No. 2 West Virginia in 2007.
Barnett finished with 376 yards passing and three TDs for Iowa State.
Oklahoma State stretched its lead to 24-7 less than 3 minutes into the second half and looked set to break it open. Tracy Moore caught Weeden's pass in traffic and stumbled 30 yards for the touchdown.
That could have been it for Iowa State -- but the Cyclones were far from finished.