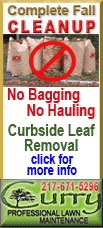 Negotiators reached an understanding when they met late Thursday at the InterContinental O'Hare in Rosemont, Ill., a person familiar with the negotiations told The Associated Press. The person spoke on condition of anonymity Friday because the agreement still was being drafted.
The sides hope to sign a memorandum of understanding in time to announce the agreement Monday or Tuesday. The last item to fall in place was the luxury tax on high payroll teams.
The agreement, the first for the union since Michael Weiner succeeded Donald Fehr as head last year, would replace the deal expiring Dec. 11 and would give baseball 21 years of labor peace since the 1994-95 strike.
Under the agreement, there will be a new restraint on the amount of money a team spends each year to sign selections from the amateur draft, with teams going over a threshold being penalized with a type of luxury tax.
In addition, there will be a separate restraint on the amount of money spent to sign international amateur free agents from nations such as the Dominican Republic, Venezuela and Cuba. There also will be a committee established to review the system for international signings, leaving open the possibility of a new system during the term of the deal.