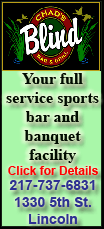 Singapore, seen as a bellwether of Western demand because of its very high reliance on trade, said Monday its economy would likely suffer a sharp slowdown next year as export orders from developed countries wane.
Adding to the pessimism, Japan suffered its first drop in exports in three months and a top Chinese official predicted the current malaise in the world economy would be long lasting. The slew of dour news helped send Asian stock markets lower.
"Although resilient domestic demand in emerging Asia will provide some support to global demand, it will not fully mitigate the effects of an economic slowdown in the advanced economies," Singapore's Trade and Industry Ministry said in a statement.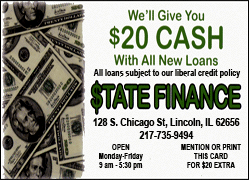 Europe's economy is barely growing amid its ever widening debt crisis and sharp government spending cuts might tip the region back into recession. At the same time, the U.S. is dogged by high unemployment, making it difficult for the world's No. 1 economy to stage a healthy comeback from the recession sparked by the 2008 financial crisis.
Asia, led by China's enormous stimulus spending, bounced back quickly from the last worldwide downturn and gained increased global clout as a result. But the region remains reliant on Western demand for its cars, electronics, clothing and other goods.
The Asian Development Bank estimated that the 2008 financial crisis that sparked the global recession added 60 million people in developing Asia to the ranks of those already trapped in extreme poverty. That was in addition some 900 million Asians already living on $1.25 or less a day.
In bluntly negative terms, Chinese Vice Premier Wang Qishan, who oversees trade and finance, described the global economic situation as "extremely serious," state media reported on the weekend.
"In a time of uncertainty the only thing we can be certain of is that the world economic recession caused by the international crisis will last a long time," Wang was quoted as saying ahead of annual talks between U.S. and Chinese trade officials.
In Japan, exports fell for the first time in three months in October, eroded partly by a strong yen. Exports declined 3.7 percent from a year earlier to 5.51 trillion yen ($71.7 billion), the finance ministry said. Shipments to key markets such as China, North America and the European Union weakened.
The world's No. 3 economy relies heavily on overseas demand to drive growth. The slowdown suggests that its recovery from the March 11 tsunami and earthquake is fading in the face of global headwinds.
Rising energy prices pushed imports up almost 18 percent to 5.79 trillion yen ($75.3 billion). That resulted in an unexpected trade deficit of 273.8 billion yen ($3.56 billion).