For some in Silicon Valley, those wishes may soon come true.
As restrictions on selling stock are lifted at a handful of sizzling startups, early investors and employees are preparing for big payouts.
What they do with their riches is anyone's guess, but luxury retailers and wealth managers say they're expecting a bump in business and have been preparing for this new crop of Internet millionaires.
"We anticipate more activity over the next few months," said Richard Levinsohn, manager at Porsche of Stevens Creek in Santa Clara. "A lot of these people will have new found wealth and they're looking for a place to spend it. We're only too happy to help."
After a company goes public, financial regulations prohibit investors and employees who held shares before the listing to immediately cash out. That means companies that started trading on the stock market in the summer are just now emerging from the so-called "lockup" period.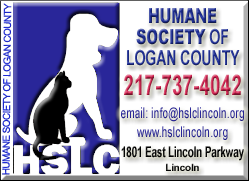 The first up with the most buzz? LinkedIn Corp., which went public in May.
With its lockup expiring this month, the Mountain View-based social networking site announced last week that employees and early backers sold nearly 7.5 million shares at $71 apiece.
In a regulatory filing Wednesday, the company listed six individuals and a group of a dozen unnamed executives and directors who sold shares. According to the filing, CEO Jeff Weiner stands to gain more than $25 million, based on the $71 share price minus fees. A handful of other stockholders and venture capital firms also sold shares for million dollar payouts.
While only a wee slice of the population, these newly minted high-end spenders can make a difference in the luxury good bottom line, retailers say. They also infuse optimism in the market.
"We're definitely more confident taking on the really expensive homes now, the $3 million to $10 million range, and knowing we can move them," said Steve Cooper, of Intero Real Estate Services.
Cooper and his associate, Nicole Derner, have multimillion dollar listings in Los Gatos, Saratoga and other parts of Silicon Valley. She said some clients have been waiting for the more robust market before listing. "We are completely preparing for an active 2012, though it's already started."
Gary Anderson, managing director at Fisker Silicon Valley/McLaren San Francisco, said the luxury car seller recently opened a location in Palo Alto because of faith in the market and its prospects for growth.
He said many of the current clients are established high-tech people but "we do expect that we will see a lot more of the younger people in the industry" as the technology sector rebounds.
Retailers and others are watching a handful of tech companies over the next several months since the IPO market appears to be thawing.
The lockup will expire soon at Oakland-based Internet radio company, Pandora Inc. Review site Yelp Inc., headquartered in San Francisco, announced last week it plans to raise $100 million in an initial public offering.
Anticipation also surrounds online game company Zynga Inc., which is expected to go public in the next few weeks. Then there's Facebook, which is expected to dwarf them all in an offering next year.