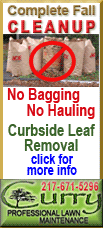 The Lundberg Survey of fuel prices released Sunday puts the price of a gallon of regular at $3.38.
Costs have seen similar drops in midgrade, now at an average of $3.54 a gallon, and premium at $3.65.
Diesel is up more than seven cents to $4.00 a gallon.
Of the cities surveyed, Albuquerque, N.M., had the nation's lowest average price for gas at $2.96, and San Francisco had the highest at $3.78.