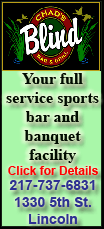 Industry leaders don't expect a gold rush, the likes of which this still-young state hasn't seen in nearly a century, with hordes of miners looking to make their fortune. That's because these days making it big -- finding and developing a large prospect -- can take years, if not decades, and billions of dollars in investment. Even recreational enthusiasts can spend hours in back-breaking labor with nothing to show for it but some golden flints.
For some, though, that's all it takes to keep them trying their luck.
"It's the thrill of finding that gold," said Bill Dunlevy, who's been prospecting for about 46 years and wears his greatest find, a 5 1/4-ounce nugget, as a necklace. "When you start finding little specks of gold, definitely you want more and more.
"It is gold fever," he said.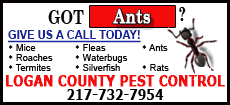 It's not clear how much gold there is yet to be found in Alaska, partly because the state's geology is still being learned. But what is known points to great potential across Alaska for a variety of metals, including gold, copper and platinum, said David Szumigala, a senior minerals geologist with the state.
Over the last 20 years or so, about 200 million ounces of gold have been discovered, he said, and there's likely potential for at least a couple hundred million more.
That prospect, combined with gold prices nearly quadruple what they were in 2005, about $1,720 an ounce earlier this week, is driving renewed interest in searching for gold in Alaska. There's even a reality TV show, Discovery's "Gold Rush," centered on the phenomenon.
The state reports that the number of placer mining applications, those generally indicative of smaller family-run operations, rose from about 350 in 2005 to 581 this year. The number of mining claims on state and federal lands is up over the last five years, and a fall state lease sale for gold in the shallow ocean waters off Nome generated $9.3 million in bids, a demonstration of considerable interest, according to the state Department of Natural Resources.
At least two major mine projects are in the works in southwest Alaska, Pebble Mine and Donlin Gold, both considered among the world's largest undeveloped projects. The Pebble prospect, which faces stiff opposition for its proximity to a premier sockeye salmon fishery, claims 107 million ounces of gold. (Residents of an area borough recently passed an ordinance that could stop the project -- an issue now in court.) Donlin Gold has about 34 million of proven and probable reserves.
The group promoting Pebble Mine is working to complete a prefeasibility study next year. It was announced this summer that a prefeasibility study for Donlin Gold was being updated and that the process of seeking permits could begin early next year.
Some existing mines, like Fort Knox near Fairbanks, have been able to take advantage of the market. The mine has been using a method known as heap leach to extract gold from lower-grade ore. While recovery is lower than using the traditional mill, the mine also is getting gold that it otherwise wouldn't because running the milling process is far more expensive.
The Kensington Mine near Juneau, which went on line last year, is planning construction projects in the coming months aimed at making it more efficient and competitive.