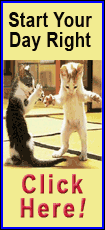 A government statement released on Sunday said President Dimitris Christofias will travel to U.S. company Noble Energy's rig about 115 miles (185 kilometers) south of the island along with four other senior government officials.
Noble estimated last week that the field inside Cyprus' exclusive economic zone may yield between 3 to 9 trillion cubic feet of natural gas. Cyprus said a formal estimate on the deposit's size will be made early next month when drilling is completed.
Christofias' visit comes amid ongoing peace talks aimed at reunifying the island, which was split into a Greek- speaking south and a Turkish-speaking north in 1974, when Turkey invaded after a coup by supporters of union with Greece.
Turkey said drilling may jeopardize the talks, but Greek Cypriots argue it could act as an incentive to speed up a peace accord because Turkish Cypriots would share in any gas wealth.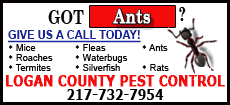 Cyprus joined the European Union in 2004, but only the internationally recognized south enjoys membership benefits. Turkish Cypriots declared and independent state in 1983, but only Turkey recognizes it and maintains 35,000 troops there.
Commerce Minister Praxoulla Antoniadou said in an interview with Kathimerini newspaper Sunday that just 1 trillion cubic feet of gas could meet the island's energy needs for 30 years.
Cyprus is preparing to invite tenders for more exploratory drilling inside the island's 17,000 square-mile (51,000 square-kilometer) exclusive economic zone before the end of the year.
Antoniadou said she receives daily "knocks on her office door from three to four" local and foreign investors looking put their money in either further exploration or gas spinoff industries.