The protesters are demanding that the ruling military council announce a date for transition to a civilian government. At least 22 people have been killed in the clashes since Saturday across Egypt, the overwhelming majority in Cairo, according to officials.
Meanwhile, the Egyptian pound flirted near the 6 pounds to the U.S. dollar mark, reaching levels largely unseen since the height of the Jan. 25 uprising that ousted former President Hosni Mubarak. The depreciation pressures underscores the country's fiscal crunch, evidenced through a nearly 40 percent erosion in net international reserves since December.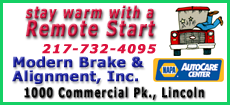 "Egypt has a massive external financing risk over the next year, and these political events are making matters worse," said Said Hirsh, Mideast economist with Capital Economics in London. "Any kind of political uncertainty is making the situation worse."
The uprising that ousted Mubarak in mid-February sparked a tide of optimism in the country, with millions expecting that nearly three-decades of authoritarian rule best defined by a system of crony capitalism and outright nepotism would be replaced by a transparent, democratic system that offered them at least the opportunity to succeed.
But those expectations have proven far greater than the reality on the ground as mass protests battered the economy, with key foreign revenue sources tourism and foreign investment taking a beating since the start of the year.
Net international reserves were down to $22 billion by the end of October, from $36 billion by the end of last year, according to Central Bank of Egypt figures. At least some of that has gone to supporting the Egyptian currency.
Reflecting the impact of the unrest, airport officials in Cairo said at least two airlines canceled flights from Italy and Syria on Monday because of the unrest in the capital and that the number of arrivals from European nations plunged between 30 to 50 percent. The officials spoke on condition of anonymity because they were not authorized to speak with the media.