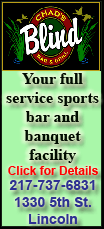 He was in fifth place at the time, had a hole in the front of his Chevrolet, and needed to catch leader Carl Edwards in the race for the Sprint Cup championship.
And yet Stewart didn't seem to have a care in the world. His demeanor was not of a guy on the ropes, he was cocky and seemingly certain it was his race to lose.
"We are fixin' to keep delivering this whoopin'. We got more in mind for (Edwards) the rest of the day," Stewart said during the rain.
Stewart seized his third championship Sunday night with a powerful and relentless drive that will go down with the greatest in NASCAR history.
It was nothing like the driver who nearly wrote off his season during a summer slump, then dismissed his chances at the beginning of NASCAR's championship chase.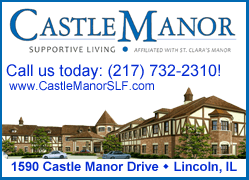 Then something suddenly changed -- with his cars, with his attitude, with his driving -- and old Smoke was back.
With a vengeance.
Stewart thrust himself early into title contention, then never let up as he drove all over the competition and chased down Edwards.
His victory gave him a tie in the final Sprint Cup Series standings -- good enough to win the title based on his five victories. All of Stewart's wins came in the Chase, and Edwards' lone victory this season was in March. It was the first tie in the points standings in NASCAR history.
How good was Stewart, who drove from the back -- twice! -- and passed 118 cars during the race?
"I think Tony drove the best race of his life," said A.J. Foyt, Stewart's childhood idol.
The compliment nearly brought Stewart to tears.
"Not many people can hear your lifelong hero say that. Just really, really flattering," said Stewart, who wasn't sure it's the best drive of his 31-year career, but knew it was pretty strong.
"I feel like I passed half the state of Florida -- 118 cars is a lot of cars to pass in one race. To do it under the circumstances and pressure we had, I'm very, very proud of that. I can't even remember how many races I've won, but I would have to say under this set of circumstances I've got to believe one of the greatest races of my career."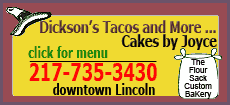 Stewart became the first owner/driver to win the championship since the late Alan Kulwicki in 1992, and the driver to end Jimmie Johnson's record five-year title run. His last title was in 2005, the year before Johnson's began his reign.
Stewart overcame the hole in his grill, a rain delay, used debatable fuel strategy and made aggressive passes that stunned racing veterans to win Sunday. He's been driving that way for at least a month, buoyed in part by a race-winning pass of Johnson on the outside at Martinsville that gave him his third Chase victory.
"He's been the one to go three- and-four wide when everyone else is scared and lifts," said crew chief Darian Grubb, who was told in the middle of the Chase he was being let go at the end of the season because the Stewart-Haas Racing team wasn't performing. His status is now uncertain.
Edwards, who started the race with a three-point lead in the standings, did everything he could from the minute he arrived in Florida. His Roush-Fenway Racing team put his Ford on the pole, he led a race-high 119 of the 267 laps and still finished a helpless second.
Edwards, who had a 4.9 average finish over the 10 Chase races, was disappointed but held his head high after the race.
"This night is about Tony Stewart. Those guys rose to the occasion, and they beat us fair and square," Edwards said. "That is all I had. We came here and sat on the pole, led the most laps and Tony still managed. That's it. That's all I got at the end. That's as hard as I can drive.
"I told my wife, 'If I can't win this thing, I'm going to be the best loser NASCAR has ever had.' So, I'm going to try really hard to keep my head up and know that we'll just go next year and we'll be just as hard to beat."