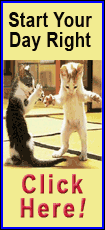 This time, Andy Reid's undermanned team used the slow and excruciating method to hurt the Giants once again and tighten the NFC East race.
Using a quarterback whose only pass this season had been intercepted to replace Michael Vick and a receiver who did not have a catch all season, Philadelphia marched 80 yards in a roughly 9 minutes and defeated the Giants 17-10 Sunday night on an 8-yard go-ahead touchdown pass from Vince Young to Riley Cooper with 2:45 to play.
"We knew we had to dig deep," said Cooper who had his first five catches of the season for 75 yards, with the final 8 being the difference in breathing life into the Eagles (4-6).
"Everybody contributed," Cooper said. "It was not just one player, not just one long play. We pieced that last drive together piece by piece."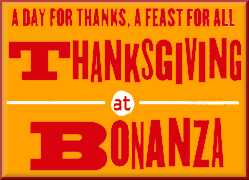 What was so surprising was that the "Dream Team" did it in the fourth quarter, a period that had seen them lose five games earlier this season.
The Eagles found the solution this time with an 18-play march over 8:51 that sent the Giants (6-4) to their second straight loss.
"It's definitely a big win," said Young, who was 23 of 36 for 258 yards, two touchdown and three interceptions. "You see the excitement and the smiles on the guys and that's what we need, what we have to have."
Philadelphia converted six third-down plays with DeSean Jackson setting up the first-and-goal with a 10-yard catch to the 10, and Young capping it with his second touchdown pass of the game to a wide-open Cooper.
"We were taking our time, making plays and the guys came up with big plays on third down," Young said.
Jackson, who was benched for last week's game for missing a team meeting, finished with six catches for 88 yards and set up a touchdown pass to former Giant Steve Smith with a 51-yard punt return. LeSean McCoy added 113 yards rushing, with 60 coming on a late run that iced the game.
"Vince, stepping in for the great Michael Vick, that's a tough thing to do and he did it and the guys rallied around him," Reid said. "The offensive line and defensive line played well, the offensive line had a huge challenge when it counted and they were able to put some things together."
The Eagles, of course, made Reid sweat out the final minutes.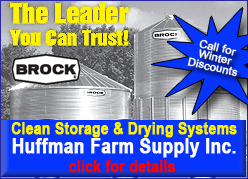 Eli Manning, who tied it with a 24-yard TD pass to Victor Cruz earlier in the quarter, drove the Giants from their own 10 to the Eagles 21 with the final 47 yards coming on a catch-and-run by Cruz with 1:25 to play.
However, Manning stepped out of the pocket on the next play and was hit from behind by Jason Babin and fumbled. Derek Landi recovered at the 26, sending the Giants to their second straight tough loss, coming on the heels of a 7-point loss to San Francisco, a game that ended with New York at the Niners 2.
"It was important because it keeps us alive," linebacker Jamar Chaney said. "We had faith coming in. We really did. We might have been banged up, but we had faith. I feel good about our defensive effort. We came up big. It was time for the defense to make a play and we have a lot of playmakers out there. Jason got the sack and Landri got the ball."
It dropped New York into a tie for first place with Dallas in the NFC East with six games to play and left the Eagles two games behind. The Cowboys beat the Redskins in overtime after Washington missed a game-winning field-goal attempt.
"This is as big a disappointment as we have had around here in a long time," Giants coach Tom Coughlin said in ripping his team for a no-show effort.
It also marked the second straight year the Eagles rallied late to beat New York at the Meadowlands with last year's 38-31 decision coming in a game that Philadelphia rallied from 21 points down late.