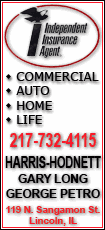 The Southeastern Conference is the second league to have the top three spots in ranking all to itself.
No. 1 LSU held the top spot for the ninth straight week in Sunday's rankings, and after a weekend when three other top-five teams lost, Alabama moved up a spot to No. 2 and Arkansas jumped three places to No. 3.
The only other time in the 75-year history of The Associated Press rankings that the top three teams all came from the same conference was the final regular-season poll of 1971, when Nebraska, Oklahoma and Colorado from the Big Eight were 1-2-3.
And this time it's not just one conference, but one division (the SEC West) holding down the top spots.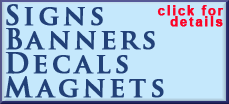 No. 4 Stanford from the Pac-12 is the first non-SEC team in the rankings and Oklahoma State dropped from No. 2 to No. 5 after its first loss of the season. The Cowboys lost 37-31 in double overtime at Iowa State on Friday night.
That opened the door for Alabama to move up to No. 2.
"You're excited to see things like that of course because at Alabama we play for championships, that's what we do," defensive end Damion Square said after Alabama's easy victory against Georgia Southern on Saturday.
Little did Square realize the situation was about to get even better for Alabama and the SEC.
Oregon lost 38-35 at home to USC that night and Oklahoma fell at Baylor 45-38.
The last time three of the top five teams lost on the same weekend was Oct. 11, 2008, when No. 1 Oklahoma lost to No. 5 Texas; No. 3 Missouri lost to No. 17 Oklahoma State; and No. 4 LSU lost to No. 11 Florida.
Oregon slipped five spots to ninth with its second loss of the season. Oklahoma dropped from No. 5 to No. 12.
No. 6 was Virginia Tech, followed by Boise State, Houston, Oregon and Southern California at No. 10.
In the BCS standings, which use the coaches' poll, the Harris poll and computer ratings, LSU, Alabama and Arkansas were also the top three teams.
The Trojans, at one time a fixture in the top 10, have their best ranking since the middle of the 2009 season.
Houston has its best ranking since 1990, when David Klingler and the Cougars were as high as No. 3 in the rankings.
Record-breaking quarterback Case Keenum and the current Cougars are the only other unbeaten team in the nation outside of LSU.
Those SEC West powers might not have the top three spots locked up for long.
LSU hosts Arkansas the day after Thanksgiving. Another loss by the Razorbacks, whose only loss so far is to Alabama, would likely knock them back.
Though if Arkansas beats LSU, which beat Alabama, maybe the teams would stay the same but the order would change?
Alabama plays Auburn on Saturday.