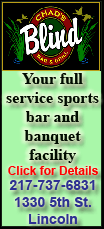 The Chicago Tribune reported later Sunday that Cutler broke his right thumb during a 31-20 victory over the San Diego Chargers and was expected to miss six to eight weeks.
The Bears would not confirm the report. Cutler's agent, Bus Cook, did not return messages from The Associated Press.
The Tribune reported that Cutler was injured trying to prevent a touchdown on a 64-yard interception return by San Diego's Antoine Cason in the fourth quarter. Cutler got knocked to the ground by linebacker Donald Butler.
He stayed in the game and wound up with 286 yards passing, throwing for two touchdowns and running for another.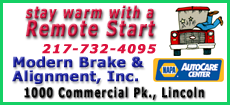 Cutler took longer than usual to come out for his postgame news conference but showed no visible signs of an injury. He and coach Lovie Smith did not mention it.
Losing Cutler clearly would be a huge blow for the Bears. They've made a big leap into contention in the NFC after they appeared to be coming apart, and without him, they'll have to go with backup Caleb Hanie.
The reports about Cutler clearly overshadowed everything else on a day when Chicago (7-3) handed the Chargers (4-6) their fifth straight loss, their longest slide since an 0-5 start in 2003. But it wasn't easy.
Philip Rivers threw for 280 yards. For most of the game, he looked more like a Pro Bowl quarterback than the guy who had been turning it over at an alarming rate. But two late interceptions helped preserve the win for Chicago.
"I played against Philip and San Diego many times, and they've always had a high-powered offense and they're not going to give up," said Cutler, who lost four of five against the Chargers when he was with Denver. "They're going to come back and fight. Philip is a smart quarterback. He knows where weaknesses are in defenses, especially in the third and fourth quarter, so we knew we were going to be in a battle even though we kept scoring."
The Bears were leading 31-20 when Cason returned his interception 64 yards to the Chicago 16 before being pushed out of bounds by Matt Forte, with help from Cutler. But instead of driving for a touchdown, Rivers sealed the loss when he tried to squeeze a pass to Vincent Jackson in the end zone but got picked off by Major Wright.
Rivers also was intercepted by Chicago's Corey Graham in the closing minutes, giving the quarterback a league-leading 17 INTs, on a ball that he was trying to throw away.
Rivers said in hindsight he never should have thrown the ball that Wright intercepted, "but once it leaves your hand you can't bring it back."
Can the Chargers bounce back? They've been known to make late surges under Norv Turner, and they'll need another one if they're going to save this season.
But time may be running out.
"Absolutely," Jackson said. "We only play 16 regular-season games. We're not like NBA; we're not like hockey, so each and every one is precious."
Playing the first of four straight games against AFC West opponents, Chicago got strong performances from Cutler and Johnny Knox to remain tied with Detroit for second place in the NFC North.
Cutler was 18 of 31 with an interception and did not get sacked, even though there was more shuffling on the line. Edwin Williams replaced the injured Chris Williams at left guard.
Knox had three catches for 97 yards, including a twisting touchdown reception in the third quarter that made it a 14-point game, although he did slip on Cason's interception. Earl Bennett came up big, too, with 75 yards receiving, and Roy Williams chipped in with 62 yards.