Survey: 87 percent of Americans see double-dip recession

Send a link to a friend
[November 21, 2011] BLOOMINGTON -- As they look down the long road of economic recovery, an overwhelming number of Americans see another recession. According to the most recent Country Financial survey, nearly nine in 10 (87 percent) say a double-dip recession is likely in the next two years. Yet, only half (51 percent) are prepared to handle it financially.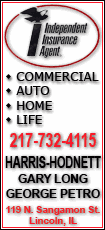 Americans' lack of preparation for an economic "one, two punch" could be due to the crippling effects of the 2008-2010 financial crisis. A quarter of adults have no savings whatsoever to rely on. For those with savings, 55 percent used that safety net during the recession, and 62 percent of them say it will take at least a year to rebuild their reserves.

The rebuilding process has its own hurdles. One-third (32 percent) say rising food and gas prices threaten their savings plans. Americans of all ages cited this as their biggest savings obstacle. Another 18 percent point to job loss or a pay cut as a key barrier.
"The recession certainly took a toll. Despite their pessimistic outlook, Americans are resilient. They will find a way to rise above financial challenges," says Keith Brannan, vice president of financial security planning for the company. "People who have a plan tend to feel more confident overall, even in the face of a double-dip recession. Seventy-four percent of those with a plan say they are prepared for a second downturn, compared to 41 percent of those without a plan."
For many Americans, the upcoming holidays can present a fiscal challenge. For tips to survive the holiday shopping season, visit www.countryfinancialsecurityindex.com to watch an exclusive video interview with Brannan.
Poor economy has varying effects on old, young
While loss of savings and rising food and gas prices affected Americans of all ages, a few effects of the recession were felt by specific age groups more acutely.
Fifty-eight percent of those closest to retirement (ages 50 to 64) had to rely on savings to get through the recession. Of those, 34 percent say it will take them two years or more to rebuild.

College loan debt and a high unemployment rate may be impacting "Gen Y." Twenty percent say too much debt is their greatest obstacle to saving and investing, the highest among all age groups.

Those age 40 to 49 are most likely to say job loss or a large pay cut is the culprit for their inability to save (26 percent).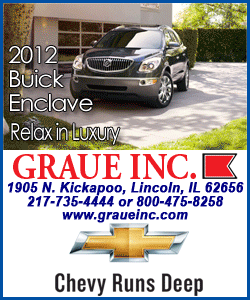 Americans taking steps to prepare, starting with holidays
While many Americans feel unprepared for a second downturn, a majority are already making some changes to their money management habits. Fifty-nine percent plan to cut back on holiday spending this year. This percentage is the same for those with and without children. Those age 40 to 49 intend to scale back the most (69 percent).
"It's encouraging to see Americans starting to make changes to their lifestyle to lessen the impact of another potential recession," adds Brannan. "Adjusting your short-term financial behaviors, like how much you spend during the holidays, is an important first step towards achieving your long-term goals."
___
Country Financial serves about 1 million households and businesses throughout the United States. It offers a full range of financial products and services, from auto, home and life insurance to retirement planning services, investment management and annuities.
[Text from Country Financial]