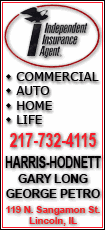 Justin "Jack" DeCoster and his son, Peter, said in a statement they have given up control of egg operations in Iowa, Maine and Ohio, including the farms that produced salmonella-tainted eggs that sickened an estimated 1,900 people and led to a recall of 550 million eggs. Federal inspectors later discovered filthy conditions at the farms, including dead rodents and towers of manure.
Steve Boomsma, chief operating officer for Centrum Valley Farms in Alden, Iowa, said in a telephone interview Monday his firm had signed a nine-year lease with an option to purchase six DeCoster operations in Iowa, including the Wright County Egg farms responsible for the outbreak. A division of Minnesota-based Land O' Lakes announced earlier this month it is taking over DeCoster's Maine egg farms. And Boomsma said a deal could be announced this week involving Iowa investors' takeover of DeCoster's egg operations in Ohio.
The salmonella outbreak caused big retailers like Wal-Mart to drop DeCoster products, a Congressional hearing where DeCoster struggled to defend his record, and a bitter legal feud with DeCoster's longtime top associate, John Glessner, in which each is accusing the other of mismanagement. The DeCosters recently reached financial settlements with about 40 people who were sickened during the outbreak, and attorneys involved in the litigation say they are seeking compensation for more than 100 others.
"While we are committed to working to address outstanding issues related to the outbreak, it is important to note we no longer operate any of the farms involved and are no longer in the business of egg production," the DeCoster family said in a statement sent to The Associated Press.
Iowa Gov. Terry Branstad, a Republican who has often been critical of DeCoster's tactics, welcomed the news.
"The DeCosters should have been out of business a long time ago. This is good news for the entire state of Iowa," he said. "The DeCosters have been consistent and habitual violators who have given Iowa egg producers a bad name."
Iowa produces more eggs than any other state.
Boomsma agreed the personnel change was good for the industry. He said Centrum Valley is owned by three families who have a good track record and have been in the business for generations.
"I think the egg industry has taken a black eye on some of this stuff and we need to just really help the consumers realize that their eggs are safe," Boomsma said.
He said more maintenance, cleaning and testing was being done at two of the six Iowa operations before his company seeks approval from the Food and Drug Administration to reopen them, while the others are back in business. To win back customers, Boomsma said the company would have to "step up our food safety program and our environmental testing programs."