Today's highlight in history:
On Nov. 22, 1963, President John F. Kennedy was assassinated during a motorcade in Dallas; Texas Gov. John B. Connally was seriously wounded. A suspect, Lee Harvey Oswald, was arrested.
On this date:
In 1718, English pirate Edward Teach -- better known as "Blackbeard" -- was killed during a battle off the Virginia coast.
In 1928, "Bolero" by Maurice Ravel (rah-VEL') was first performed, in Paris.
In 1930, listeners of the British Broadcasting Corp. heard, for the first time, radio coverage of an American college football game as Harvard defeated Yale, 13-0.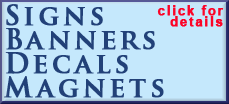 In 1935, a flying boat, the China Clipper, took off from Alameda, Calif., carrying more than 100,000 pieces of mail on the first trans-Pacific airmail flight.
In 1943, President Franklin D. Roosevelt, British Prime Minister Winston Churchill and Chinese leader Chiang Kai-shek (chang ky-shehk) met in Cairo to discuss measures for defeating Japan. Lyricist Lorenz Hart died in New York at age 48.
In 1961, Frank Robinson of the Cincinnati Reds was named Most Valuable Player of the National League.
In 1967, the U.N. Security Council approved Resolution 242, which called for Israel to withdraw from territories it had captured the previous June, and implicitly called on adversaries to recognize Israel's right to exist.
In 1975, Juan Carlos was proclaimed King of Spain.
In 1986, Elzire Dionne, who gave birth to quintuplets in 1934, died at a hospital in North Bay, Ontario, Canada, at age 77.
In 1990, British Prime Minister Margaret Thatcher, having failed to win re-election of the Conservative Party leadership on the first ballot, announced her resignation.
Ten years ago: With a tap on a laptop, Pope John Paul II for the first time sent out his official word over the Internet, apologizing for missionary abuses against indigenous peoples of the South Pacific. A huge landslide swept over gold miners illegally digging into the side of a mountain in western Colombia, killing 47 people. Cosmetics magnate Mary Kay Ash died in Dallas at age 83.