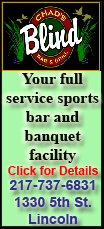 "I think this set a precedent," the Detroit Tigers ace said Monday after becoming the first starting pitcher in a quarter century voted MVP. "I'm happy that the voters acknowledged that, that we do have a major impact in this game and we can be extremely valuable to our team and its success."
After winning the AL's pitching triple crown by going 24-5 with a 2.40 ERA and 250 strikeouts, Verlander received 13 of 28 first-place votes and 280 points from the Baseball Writers' Association of America. He became the first pitcher voted MVP since Oakland's Dennis Eckersley in 1992 and the first starting pitcher since Boston's Roger Clemens in 1986.
"Obviously pitchers are not just written off all of a sudden because they're pitchers," Verlander said.
Boston center fielder Jacoby Ellsbury was second with four firsts and 242 points, followed by Toronto right fielder Jose Bautista with five firsts and 231 points, Yankees center fielder Curtis Granderson with 215 and Detroit first baseman Miguel Cabrera with 193.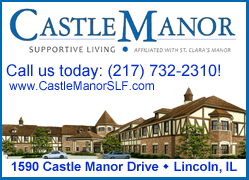 Recent history has been against pitchers. Since Eckersley's win, only once had a pitcher finished as high as second.
In 1999, Boston's Pedro Martinez was 13 points behind Texas catcher Ivan Rodriguez after going 23-4 with a 2.07 ERA and 313 strikeouts. Martinez had eight first-place votes to seven for Rodriguez, but La Velle Neal of the Minneapolis Star Tribune and George King of the New York Post left Martinez off their ballots.
"Not even in my wildest dreams had I thought of this," Verlander said during a conference call from his home in Virginia. "I want to say this is a dream come true. I can't say that because my dream had already had come true ... to win a Cy Young. And the next dream is to win a World Series. This wasn't even on my radar until the talk started. And then all of a sudden it was a this-could-actually-happen type of thing."
Verlander had the most wins in the major leagues since Oakland's Bob Welch went 27-6 in 1990. Verlander pitched his second career no-hitter at Toronto on May 7. His season reopened debate over whether pitchers can be MVPs.
"I think that a starting pitcher has to do something special to be as valuable or more so than a position player," Verlander said. "Obviously, having the chance to play in 160-some games in the case of Miguel, they can obviously have a huge impact every day. That's why, I've talked about on my day, on a pitcher's day, the impact we have is tremendous on that game. So you have to have a great impact almost every time out to supersede (position players) and it happens on rare occasions, and I guess this year was one of those years."
Verlander, the 2006 AL Rookie of the Year, joined the Brooklyn Dodgers' Don Newcombe as the only players to win all three major awards in their careers.