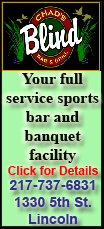 On Thanksgiving night, the Harbaughs will become the first brothers to face each other as NFL head coaches. Although it's a very important game for the Baltimore Ravens (7-3) and San Francisco 49ers (9-1), John and Jim are clearly the bigger story.
And that might be the only reason why John, who coaches the Ravens, and Jim, rookie coach of the 49ers, are thankful it's a short work week.
John and Jim participated separately in national conference calls Monday. Few of the questions centered upon Xs and Os.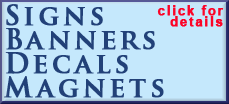 Rather, they were asked about themselves. Both recalled the last time they were on opposing teams (an American Legion baseball game when they were in high school). Everyone wanted to know what it was like growing up with a father who's a football coach. One reporter even asked John about the treatment their younger sister received ("She pretty much had the run of everything," John revealed).
This much is certain: It's going to be a one-of-a-kind Thanksgiving for the Harbaugh clan.
"All the extended Harbaughs will have a great time, one way or the other," John said. "There will be one Harbaugh side that will be really happy, and there will be another Harbaugh side that will be really, really disappointed. And then Mom and Dad will be torn. That's how I think it will go."
The sellout crowd at M&T Bank Stadium will include plenty of Harbaughs, and John will be footing the brunt of the bill.
"I'm the one who's had to get the tickets. That's been kind of an expensive proposition," John said. "I haven't heard from Jim. I haven't really gotten an offer. I was surprised about that."
Told about John's concern, Jim said, "I'm not keeping score on that. We'll just keep score of the ballgame."
The 49ers can clinch the NFL West title with a win and a loss by the Seahawks on Sunday, and the Ravens are looking to maintain their perch atop the AFC North. But even the Harbaughs realize the significance of this game is in the matchup of John, 49, and younger brother Jim, 47.
"It's an amazing thing. To say that you're not thinking about it probably wouldn't be real," John said. "It's a historic thing, it's very special. I couldn't be more proud for our parents or for Jim. I just think it's really neat."
Jim Harbaugh would probably have a warmer regard for the matchup if he didn't have to bring his team from San Francisco to Baltimore just three days after playing Arizona.
"As far as the nostalgia of it, I think it's very considerate of the NFL to fly us out there," Jim said. "I haven't seen him on Thanksgiving in I don't know how many years."
Just in case his sarcasm wasn't evident, he added: "There's no doubt we got the short end of the straw on this one, but we'll see if we can make history -- it's the first two brothers have coached against each other, and the first time an NFL team has traveled three times zones to play a Thursday night game after a Sunday game since the league went to a 16-game schedule."