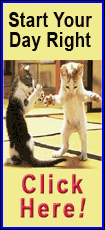 Parker Smith had 10 points for North Florida (1-4), which has lost on the road to heavyweights Alabama, Florida, Miami and the Buckeyes. The Ospreys dropped to 0-11 against ranked teams.
After building a 19-point lead at halftime, Ohio State scored the first six points of the second half and 15 of the first 17. The Buckeyes were in the bonus for the final 15 minutes.
Coach Thad Matta pulled his starters early in the second half but reinserted them because he was unhappy with the play at both ends by the subs. After order was restored, he emptied his bench.
The game was part of the Global Sports Shootout.
In their only previous meeting with a Big Ten team, the Ospreys lost at No. 19 Purdue 77-57 a year ago.
The Buckeyes have won 99 of their last 100 games against unranked opponents in Columbus and are 12-0 against members of the Atlantic Sun Conference.
The Buckeyes didn't play crisply in the opening half, yet still maintained a 45-26 lead.
They missed their first four free throws and first three shots from the field. But, as usual, their defense helped provide points.
The Ospreys played fast and loose with the ball, frequently working the ball to get a surprisingly open layup. But they also were guilty of turning over the ball -- 13 times in the opening half, leading to 16 points. Meanwhile, the Buckeyes had just four turnovers and North Florida didn't get a point off of those mistakes.
Up 24-19, Ohio State went on an 11-2 run with Sullinger scoring five points and Thomas hitting two buckets. The biggest cheer of the night, however, came when Lenzelle Smith stole the ball from North Florida's Matt Sauey in the backcourt and drove the length of the court for a left-handed tomahawk dunk.