Known for his confrontational style that rubbed some of his players the wrong way and for feuding with his bosses with the New York Mets, his last big league managing gig, Valentine formally interviewed for the Boston job on Monday when he met with general manager Ben Cherington and other members of the Red Sox brain trust.
"They have one of the best teams in baseball, one of the best organizations in baseball, one of the greatest venues in baseball, with a winning tradition over the last 10 years," he said. "Other than that there's really no reason why I want to be here."
The Red Sox had originally interviewed Gene Lamont, Torey Lovullo, Dale Sveum, Sandy Alomar Jr. and Pete Mackanin. Sveum has been hired to manage the Chicago Cubs by former Red Sox GM Theo Epstein; Mackanin had been told he was no longer in the running, and Alomar got the same news on Monday.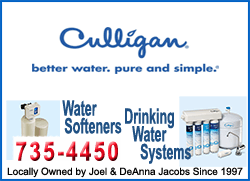 Working against Alomar wasn't a lack of managerial experience as much as the fact that none of his coaching experience had been in a dugout. He had worked as a bullpen catcher with the Mets and first base coach with the Cleveland Indians.
"We just felt like that is an important step for him," Cherington said. "I told him how highly I think of him and I think he's going to be a really good big league manager one day, but he wasn't going to be the choice for us in 2012."
Although Cherington had maintained that he did not expect to expand the field, he met with Valentine in Hartford earlier this month, just before the former Mets and Rangers skipper appeared on a panel with Red Sox president Larry Lucchino. Valentine has also met with Red Sox ownership, Cherington said; Lamont is scheduled to meet with the owners this week.
"This was always going to be a choice that I'm going to make with ownership," said Cherington, who was promoted when Epstein left for the Cubs. "We've known since the start of this that this was too important a decision to rush."
The Red Sox led the AL East for much of the summer, but they went 7-20 in September to blow a nine-game lead in the AL wild-card race and finish one game behind the Tampa Bay Rays. Out went Francona, who was known as a players' manager, a move that was followed by reports that pitchers were drinking beer and eating fried chicken in the clubhouse during games instead of cheering their teammates on from the bench.
Asked for his philosophy of discipline, Valentine said he learned from his time in Japan that players appreciate having rules that are enforced because it helps them stay in line.
"Discipline is not 30 whacks with a whip these days," Valentine said. "But I think everyone likes discipline. I think everyone likes structure. Everyone likes to be acknowledged when they do things properly. Discipline and rules and things like that -- it's just about right and wrong."
The 61-year-old Valentine is the most experienced candidate to interview so far.