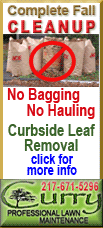 The Railers rallied from a second-half deficit on the strength of clutch free-throw shooting, defense and rebounding to tally their first win of the season, a 48-37 victory over Danville. Lincoln improves to 1-1 on the season, while Danville will be looking for their first mark in the win column on Friday.

During the second-half comeback, there were many who played their parts. Down 30-24 in the third quarter to Danville, Lincoln tied the contest on the strength of two 3-pointers from Jake Olson, the second coming with about 3 1/2 minutes to go in the period. The senior finished with a career-high 11 points.
The score remained tied until late in the period. After Max Cook missed an opportunity to give the Railers the lead from the free-throw line, Tommy Harris' steal got the ball back for Lincoln, and Matt Hays put the Railers up for good at 32-30 with a 15-footer in the final 30 seconds.
The contribution of all who played on Wednesday night was not lost on Lincoln coach Neil Alexander. "I thought we got some real good minutes off our bench tonight," Alexander commented. "We got some guys some rest and that helped at the end."

Christian Van Hook continued the scoring for Lincoln to end a 10-0 run, giving the Railers a 34-30 advantage. The senior leadership continued for Lincoln as Jordan Gesner connected for his lone 3 of the night to stretch the lead to 37-32. Gesner scored a game-high 15 points and grabbed four rebounds.
After Danville had cut the lead to three again, Cook found a wide-open Olson cutting down the lane on an inbounds play, and his layup pushed the margin back to four. The Vikings scored the next three points to climb back to within one, and the partisan crowd at Roy S. Anderson would get an idea of how this team would handle the dwindling advantage.
The key basket of the night came with less than two minutes to go when Cook delivered one of his nine assists on a backdoor cut to Gesner, who converted the layup, giving Lincoln the 41-38 lead. Gesner hit four straight free throws, and Cook hit two more as the Railers ended the contest on an 8-0 run. Lincoln, as good Railer teams have done in the past, came through when necessary, making all six free throws in the fourth quarter to pull out the 47-38 win.

The evening couldn't have started better for the Railers. After winning the tip, Cook's alley-oop pass to Van Hook for a dunk in the game's first few seconds got the Railer Nation right out of their seats just moments after settling into them. An Olson 3 put the Railers up 11-5 in the first, but Danville stormed off on a 14-2 run to take a 19-13 lead midway through the second quarter.
Danville's Dennis Hightower scored at will at times on the Railer defense. Hightower finished with 12 points in the contest, all in the first half. Coach Alexander said that Hightower's performance was addressed at halftime as Alexander did not want "his standing open and flipping one up, one after another to continue."

The Railers used a quick 6-0 run to knot the game back at 19. However, the Vikings answered with a five-point burst of their own. A Van Hook free throw ended the first-half scoring with the Railers down 24-20.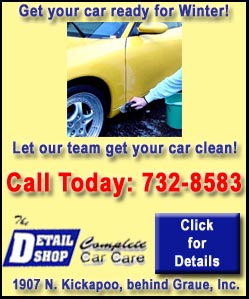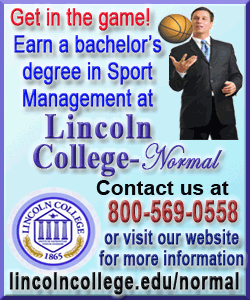 The second half started much like the first ended. Danville found openings in the Lincoln defense for a pair of 3-pointers to bring the score to 30-24. The field goals were the only ones made by Danville in the quarter, as they were held to just those six points in the period.

The hustle and effort from Monday night was there again on Wednesday evening. A much more balanced attack pulled the Railers through for win No. 1 on the season. Gesner led the way with 15 points, while Van Hook (13) and Olson (11) joined him in double figures. Van Hook had a team-high eight rebounds. Cook may have only scored four points, but his ball handling and distribution was as much a key to victory as anything. The sophomore grabbed six boards as well as dishing out the nine assists. Will Podbelsek scored two and had three rebounds, while Matt Hays made one field goal, and Harris, along with his key steal, had three rebounds as well.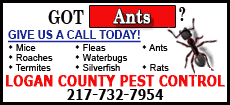 If it seems like there has been a lot of discussion about rebounding, the Railers, although undersized to Danville, won the rebound battle 28-22. That number may tell more about the tenacity and effort of this team than anything.

The Railers, as well as all the teams, will take a well-deserved break to celebrate Thanksgiving on Thursday and then be right back at it Friday. Lincoln will play the 8 p.m. game against Champaign Centennial. The rest of the Friday slate has Danville facing Seton Academy and Morton taking on Cahokia. The other finals from Wednesday night were Morton 60, Champaign Centennial 47 and Seton Academy 67, Cahokia 59. All teams in the tournament are 1-1 except for Seton Academy (2-0) and Danville (0-2).

I hope everyone has a happy Thanksgiving. Remember, there's always room for pumpkin pie. At least that's what I tell myself.
___

Lincoln (47)

Gesner 5-6 4-4 15, Van Hook 6-13 1-2 13, Olson 4-8 0-0 11, Cook 1-8 2-4 4, Podbelsek 1-2 0-0 2, Hays 1-1 0-0 2, Harris 0-2 0-0 0, Bowlby 0-1 0-0 0. Team 18-41 7-10 47 3-point field goals 4-15 (Olson 3-7, Gesner 1-2, Podbelsek 0-1, Cook 0-1, Harris 0-1, Van Hook 0-3) Rebounds 28. Turnovers 10.

Danville (37)

Hightower 12, Ingram 7, Cunningham 7, Carter 4, Merriweather 3, McGuire 3, Smith 2. Team 15-37 3-8 37. 3-point field goals 5-15. Rebounds 22. Turnovers 13.

Scoring by quarters :

LCHS 11-9-12-15
DHS 10-14-6-8
___

Catching up with the Railers of the past

Louie Schonauer (Nova SE 2-2) -- 4 games, 6.0 ppg, 2.8 rpg. Next game: Nov. 29 at West Georgia


Jordan Nelson (Evansville) -- Nov. 23 at UIC, L 75-79, 5 minutes, 0 points. Next game: Nov. 29 vs. Alabama State


Nathaniel Smith (Loras) -- Nov. 26 at University of Chicago


Ben Brackney (Bucknell) -- Nov. 22 at Marist, W 74-68, did not play. Next game: Nov. 25, Legends Classic
___

LJHS seventh-grade girls' update
LJHS will play Washington Central in sectional action on Wednesday, Nov. 30, at 6 p.m. at Tri-Valley Middle School in Downs.
[By JEFF BENJAMIN]
Jeff Benjamin's Railer basketball articles