Specialists insist the surgery rarely brings serious complications for the donor. What's less certain is the risk of any long-term health consequences, in part because transplant centers can lose track of donors after they go home.
"Who's taking care of the donor after the surgery? Really, no one is," says kidney donor Krystal McLear, 32, of Indian Head, Md., who serves on a committee for the network that runs the U.S. organ transplant system.
The United Network for Organ Sharing is debating some new policies to change that. Among the proposals: A checklist for evaluating would-be donors and fully explaining the risks -- plus requirements to better monitor those donors' health and social stability for two years. Centers would have to track such things as the condition of the remaining kidney, and whether the donor has a hard time getting health or life insurance afterward.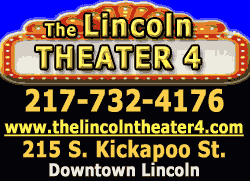 There is reassuring data. A 2009 study from the University of Minnesota, for example, traced the records of nearly 3,700 people who had donated a kidney there dating back four decades. It concluded those donors lived a normal life span and were no more likely than the general population to suffer kidney failure later in life, probably in part because they were so super-healthy to start.
But there have been more than 109,000 living kidney donors nationwide in the past two decades, and they're a bit different today. Donors are getting older. Some transplant centers are accepting donors who would have been turned away not too long ago because they're overweight or have high blood pressure. More African-Americans, who are more prone to kidney disease, are becoming living donors and there's less information about their outcomes. Even if people were the picture of health when they donated, later-in-life obesity, high blood pressure and diabetes can raise the risk of kidney disease.
"We're changing," says Dr. Connie Davis of the University of Washington in Seattle, who heads the UNOS living donor committee. "We really do need to take a look at things again in real time to say, OK, in this current climate what are our risks?"
More than 90,000 people are on the national waiting list for a kidney, and the wait can stretch for years. There are fewer than 17,000 kidney transplants a year. But more than 6,000 of them each year are thanks to living donors.
Surgery always brings risks, but donor deaths are extremely rare. UNOS data shows that since 2000, there have been 13 donor deaths within 30 days of a kidney donation that were not from a clearly unrelated cause. Davis says no more than 5 percent of donors experience surgical complications such as bleeding or blood clots.
What about later? Transplant centers are supposed to do minimal monitoring but a UNOS analysis found they lose track of too many donors. Just a year after donation, they only knew if two-thirds were still alive or dead, and far fewer had had their remaining kidney tested.
"There is this perception out there that donors don't want to be followed up. That's not necessarily the case," says McLear, who insists that her doctors check her kidney and that her blood pressure remains low.