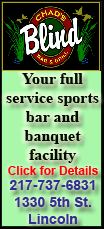 Five minutes into the game, however, it was gone.

And, arguably, the game was lost with it.

After falling into a 14-0 hole early in the first quarter, Lincoln dropped its homecoming game to the visiting Titans by a 34-13 final tally. The loss dropped the Railers to 2-4 this season.

The deficit was created when Lincoln surrendered a touchdown on Chatham's opening possession, followed by a turnover on the Railers' first play from scrimmage that also resulted in a Titan score with seven minutes to go in the first quarter.

Going from the hype of homecoming to trailing by two touchdowns was simply a hurdle the Railers never overcame.

"That was a quick knocking of the wind out of us, early," said Lincoln coach Andy McDonald. "I felt like we battled back pretty well. But that shook us up early on.

"I think they caught us off guard by just how tough they are, getting off the ball. They shook us up early there. We woke up and started battling back."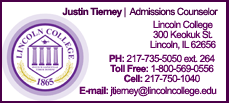 The Railers' first signs of life offensively came in the second quarter, when quarterback James Leisinger found Moses Rogers for an 11-yard touchdown with 3:57 in the second quarter. At halftime, the score was 24-7 in the Titans' favor.

The score remained that way into the third quarter, when the Railers botched an opportunity to get to within 10 points. Just 1 yard from the end zone, Lincoln's offense faltered.

Instead, Chatham responded with a 99-yard touchdown drive, taking a 34-7 lead that essentially doomed any hopes of a Railer win on this homecoming.

McDonald took solace in his team's effort for the remainder of the game. Lincoln's defense held the Titans scoreless, while the Railers added a score of their own when Leisinger found Logan Armbruster on an 18-yard touchdown toss. Chatham, ranked No. 6 in the latest Associated Press poll, outscored the Railers 10-6 in the second half.

"That could have been a turning point in the game, had we stuck it in there," said McDonald, referencing the failure on the goal line. "We'd have come right out, marched down and scored. But, you have to give credit to Chatham... They stopped us inside the 1. Then they turned it around for a 99-yard drive.

"They're a great program. That's why they've been where they've been and have that No. 6 ranking. I hope that we can learn from that, the never-die attitude, the relentlessness that they have."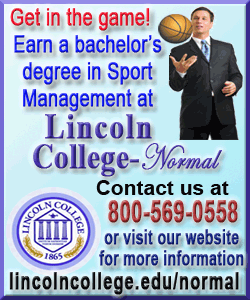 Barring an unlikely trip to the playoffs, the Railers now have three remaining games this season, and McDonald said he expects a strong finish from a group that is led by a large senior class.

"It's not just one game at a time, but one day at a time. We've got to make sure we're progressing every day in practice," said McDonald. "We've got to get that from them.

"And it's with anything they do in life: You've got to keep progressing. Get a little better than the day before every day. If we can do that, and they buy into it, then we'll feel like we're getting successful. And this group, I have confidence that they're not going to quit. They're not going to let down. They're very competitive. They're going to finish it out, week by week, and stay strong."

Leisinger led Lincoln's rushing attack with 75 yards on 15 attempts. Rogers added 61 yards on six attempts, while Andy Krusz had 11 attempts for 56 yards. Leisinger finished the game 4 for 12 passing, with 65 yards and two touchdowns. Armbruster led Lincoln with 44 receiving yards.

The Railers travel to Springfield next week to take on the Senators of Springfield High.
[By JUSTIN TIERNEY]
Justin Tierney's Railer football reports