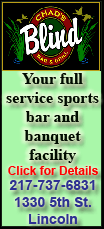 FBI statistics released last month show that the number of rapes reported in the District of Columbia increased by nearly 25 percent last year. By comparison, rape dropped 5 percent nationwide.
The report said that violent crime nationwide dropped 6 percent in 2010. In the District, overall violent crime decreased by 1 percent.
Nearly three dozen new recruits to the D.C. police department are set to begin a training program Monday.
The city plans to hire a total of 300 new police officers. The goal is to build the department to 3,900 sworn officers by the end of the 2012 fiscal year.