Today's highlight in history:
On Oct. 1, 1961, Roger Maris of the New York Yankees hit his 61st home run during a 162-game season, compared to Babe Ruth's 60 home runs during a 154-game season. (Tracy Stallard of the Boston Red Sox gave up the round-tripper; the Yankees won 1-0.)
On this date:
In 1861, during the Civil War, the Confederate navy captured the Union steamer Fanny in North Carolina's Pamlico Sound.
In 1908, Henry Ford introduced his Model T automobile to the market.
In 1910, the offices of the Los Angeles Times were destroyed by a bomb explosion and fire; 21 Times employees were killed.
In 1936, Gen. Francisco Franco was proclaimed the head of an insurgent Spanish state.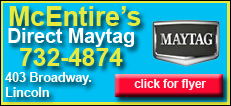 In 1940, the first section of the Pennsylvania Turnpike, 160 miles in length, was opened to the public.
In 1949, Mao Zedong proclaimed the People's Republic of China during a ceremony in Beijing. A 42-day strike by the United Steelworkers of America began over the issue of retirement benefits.
In 1964, the Free Speech Movement was launched at the University of California at Berkeley.
In 1971, Walt Disney World opened near Orlando, Fla.
In 1986, former President Jimmy Carter's presidential library and museum were dedicated in Atlanta with help from President Ronald Reagan.
In 1987, eight people were killed when an earthquake measuring magnitude 5.9 struck the Los Angeles area.
Ten years ago: New York City Mayor Rudolph Giuliani, in an impassioned speech to the United Nations, said there was no room for "neutrality" in the global fight against terrorism. The Supreme Court suspended former President Bill Clinton from practicing before the high court. A Pakistan-based militant group attacked the state legislature in Indian-ruled Kashmir, killing 38 people.