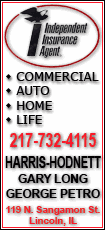 This historically bumbling franchise submitted further proof Sunday of how far they have come by wiping out a 24-point, third-quarter deficit and pulling out a 34-30 victory over the Dallas Cowboys.
Just a week after turning a 20-point halftime deficit into an overtime win, the Lions topped themselves with a performance everyone in the locker room could savor.
The defense got it started with a pair of interceptions returned for touchdowns, then another interception with 4:13 left.
The offense kept it going with Matthew Stafford and Calvin Johnson hooking up for a pair of touchdowns in the fourth quarter, including the winner with 1:39 left.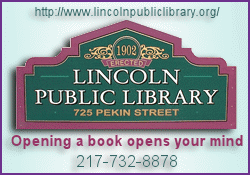 Throw in a 51-yard field goal by ageless wonder Jason Hanson, and it's clear that after 10 straight losing seasons, including the NFL's first 0-16 campaign just three years ago, Detroit finally has a legitimate contender.
The Lions have won an NFL-best eight straight games. This also was their franchise-record fifth straight road win, avenging a loss here last November that had been their NFL-record 26th straight road defeat.
Imagine how good they might be if they didn't keep digging those huge holes.
"We still have a lot of stuff to clean up," Johnson said. "The way we've started the last two weeks, that's really unacceptable."
It sure beats the flip side, though, which is what Tony Romo and the Cowboys (2-2) are dealing with for the second time this season.
In the opener, Dallas blew a 14-point, fourth-quarter lead for the first time in franchise history. The 24-point collapse was the biggest blown lead in team history, topping the time in 1965 that the Cowboys let a 21-0 lead over Washington turn into a 34-31 loss.
"Today and over the next week or two, it's going to be difficult to look back at it, but at some point here, we're going to move on," Romo said. "There's a lot of guys doing a lot of good things. We'll evaluate it and get better from it."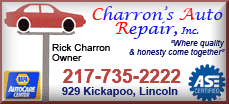 Dallas was headed to a 3-1 start and a bye week to savor it. Instead, players will suffer through an additional week of questions about Romo's leadership and their overall inability to put games away. At least they'll have time to get over all their injuries, not that those were much of a factor in this loss.
"This one hurts," tight end Jason Witten said.
Stafford had dozens of relatives and friends in the crowd, including his high school coach, which may have been part of the reason he struggled early.
His first pass to Johnson was intercepted, leading to Dallas' first touchdown. The defense was constantly in his face, forcing rushed throws or throwaways. He was only 9 of 23 at the half.
Once the interceptions were returned for touchdowns, Stafford looked like a different man. He stood strong in the pocket, and did a better job of finding Johnson.
They connected on a 23-yarder in the end zone, when Johnson reached over three defenders, to make it 30-24. After a third interception by Romo led to Hanson's long field goal, Stafford and Johnson connected for the winner. It came against tight coverage on a play when the Cowboys had 12 defenders on the field.