Chester-East Lincoln walks for the health of it

Send a link to a friend
[October 03, 2011] Students, parents and teachers came together Thursday evening at the Chester-East Lincoln track for an annual Wellness Walk. When a family or individual completed one mile, they received a ticket for the complimentary picnic in the cafeteria. One hundred and twenty people participated for their health and well-being, and as a way to stay in touch with teachers and each other.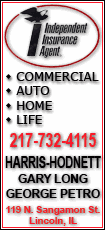 Three years ago the school was able to incorporate additional health, wellness and good nutrition literature and activities after receiving a CATCH grant, which promotes physical education curriculum in the schools. The name stands for Community Access to Child Health.

Thursday's walk was also the kickoff event for a student walk-a-thon to raise funds for a special program planned for May. Friday morning Chester-East Lincoln students took their walking shoes to the Lincoln Community High School track. Younger students rode buses, and older students walked down Pulaski Street to the site.

Each student had a laminated card displaying the outline of a foot. Inside the foot were the numbers 1 through 8. Each time a student walked around the track, a teacher or volunteer punched the next number. After the eighth trip, the student had completed two miles.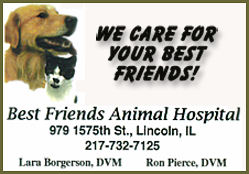 Students had solicited pledges of $1 per mile as part of the fundraising effort. On the back of each student's foot card was written their name and the school year, so it served as a counter for the walk, but also as a keepsake of their accomplishment.
Students not only had a good (and windy) morning walk, but they helped raise funds for the special program in the spring. And, what is that special program? Actually it is something the students do themselves, as a learning experience and as entertainment for an audience.
"Every three years we have Cirque Amongus as a spring program," explained Mrs. Aper, CEL's physical education instructor. "This is the big year. We plan for it and raise money throughout the school year.
"On May 15, Cirque Amongus will be at the school in the morning, assisting students as they practice an assortment of 10 acts," Mrs. Aper said. "After lunch break, the children choose an act to learn, and they are instructed and allowed to practice during the afternoon."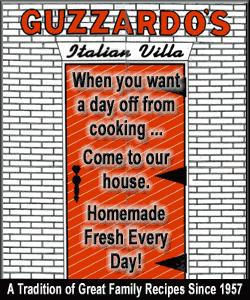 Cirque Amongus instructors are experienced, professional circus performers. The company provides costumes, and makeup artists give students an image to match their part. A volunteer team of over 60 individuals, including teachers and parents, will assist. There are currently 281 students enrolled at CEL.
"Students will learn regular circus acts like tumbling, juggling, plate balancing, trapeze, low-wire walking and tricycle riding," Mrs. Aper continued. "Everyone is involved, and by the end of the afternoon they will be dressed, made up and ready to be a circus performer."
___
Online:
[By MARLA BLAIR]