me on the first day of trading for the fourth quarter and followed the weakest quarter the market has had since the financial crisis. Stocks opened lower, turned briefly higher in late morning trading, then slid throughout the afternoon. The Dow Jones industrial average lost 258 points.

European markets slumped after Greece said it won't be able to reduce its budget deficits as much as it had agreed to as part of a deal to receive more emergency loans. Markets have responded nervously to headlines out of Europe for weeks, fearful that if Greece defaulted on its debt there might be another lockup in the global financial system, similar to the one triggered by the collapse of Lehman Brothers in September 2008.

"The market is continuing to trade based on what is happening in Europe, and that is going to overshadow everything else," said Quincy Krosby, market strategist at Prudential Financial. "The math (for the Greek bailout) didn't add up a year ago, and the math doesn't add up today," Krosby said. "The market knows that and is waiting for the Europeans to acknowledge it."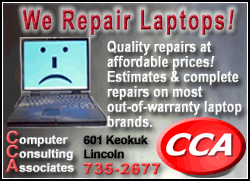 The S&P 500 lost 32.19, or 2.9 percent, to 1,099.23. The Dow Jones industrial average fell 258.08 points, or 2.4 percent, to 10,655.30.
Indexes of smaller companies fell even more than the Dow and S&P, which are dominated by large companies. The Nasdaq composite slid 79.57, or 3.3 percent, to 2,335.83. The Russell 2000 index of small companies plunged 5.4 percent to 609.49.
All four indexes hit their lowest level for the year.
Banks, energy, and consumer discretionary stocks fell the most. The yield on the 10-year Treasury note fell to 1.78 percent from 1.91 percent late Friday as investors piled into lower-risk investments. The yield hit a record low of 1.71 percent on Sept. 22.
The S&P index has fallen 19.4 percent since its high for the year on April 29. A 20 percent drop would signify the start of a bear market, ending a bull market that began in March 2009.
The Russell 2000 has been in a bear market since Sept. 20, and is down 30 percent from its April 29 high. The Nasdaq is down 19 percent; the Dow 17 percent.
The renewed concerns about Europe's debt problems pushed the euro down to $1.32 versus the dollar, a nine-month low. The stronger dollar could hurt large U.S. companies that rely on exports by making their products more expensive overseas. Coca-Cola Co. fell 3.2 percent to $65.42. Caterpillar Inc., which sells construction equipment globally, lost 4.5 percent to $70.55. Boeing, another large exporter, dropped 3.7 percent to $58.25.