The St. Louis-based utility will shut down plants in Meredosia and Hutsonville. Ninety jobs will be eliminated, though Ameren said it is seeking other places where the 22 management and 68 union workers can be reassigned.
In July, EPA issued the Cross-State Air Pollution Rule that requires reductions in sulfur dioxide by 73 percent and nitrogen oxide by 54 percent from 2005 levels. Ameren said other more restrictive regulations on coal-fired generating plants are expected in the coming months and years.
"Numerous options to bring these units into compliance were explored, including installing additional environmental controls, but the costs were just too high to be justified," said Steven Sullivan, president and chief executive officer of Ameren Energy Resources Co., the holding company of Ameren. "We regret the impact this will have on our employees and the communities where these plants have been important to the local economies."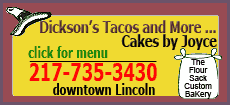 Coal-burning power plants are the leading source of carbon dioxide emissions that experts blame for global warming.
The two plants provided about 4 percent of Ameren Energy Resources' total generation over the past two years, the company said. Ameren serves about 2.4 million electric customers in Missouri and Illinois, along with about 1 million natural gas customers in the two states. Ameren said customers will see no impact from the closures.
The plant in Meredosia is also a proposed site that would have provided electrical generation as part of a scaled-down version of the FutureGen project. FutureGen calls for an experimental plant that would burn coal for power but store emissions of carbon dioxide underground. The project is backed by a consortium of big energy and utility companies.