Adjust results for the company, which operates the Marriott, Ritz-Carlton and other hotel brands, met Wall Street estimates. But the company gave a cautious outlook for the year.
Hotel operators were hard hit by the recession but have slowly seen demand build for both personal and business travel. However, with the uncertain economy, a full recovery is not certain.
Investors were looking to Marriott to provide a clear picture on the industry's future on Wednesday as it was the first lodging company to report for the quarter. But with its muddied quarter and cautious outlook, they may not have gotten the clarity they desired.
Marriott, based in Bethesda, Md., reported a loss of $179 million, or 52 cents per share, for the quarter that ended Sept. 9. That is down from net income of $83 million, or 23 cents per share, in the same quarter last year.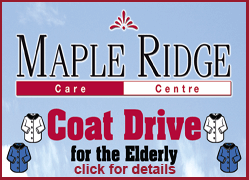 While the company reported growth across its brands and around the globe, the quarter included a number of costs tied to the spinoff of its time-share business. After adjusting for these items, the company's net income rose 25 percent to $104 million, or 29 cents per share, meeting analyst expectations.
The company said the spin-off of its timeshare business remains on track to close in the fourth quarter.
Marriott's total revenue rose 9 percent to $2.87 billion. That beats the $2.81 billion that analysts polled by FactSet anticipated.
The company said its average daily rate for its rooms rose 5.3 percent and revenue per available room, an industry measure of rates and occupancy, rose 8.7 percent. Marriott saw demand from both business and personal travelers grow at equal rates during the period.
J.W. Marriott Jr., CEO of the company, said that management is pleased with the performance despite the continued economic uncertainty.