Today's highlight in history:
On Oct. 6, 1981, Egyptian President Anwar Sadat was shot to death by extremists while reviewing a military parade.
On this date:
In 1536, English theologian and scholar William Tyndale, who was the first to translate the Bible into Early Modern English, was executed for heresy.
In 1683, 13 families from Krefeld, Germany, arrived in Philadelphia to begin Germantown, one of America's oldest settlements.
In 1884, the Naval War College was established in Newport, R.I.
In 1927, the era of talking pictures arrived with the opening of "The Jazz Singer," starring Al Jolson.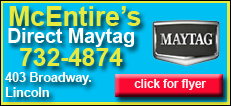 In 1939, as remaining military resistance in Poland crumbled, Adolf Hitler delivered a speech to the Reichstag blaming the Poles for the Nazi-Soviet invasion of their country.
In 1949, U.S.-born Iva Toguri D'Aquino, convicted of treason for being Japanese wartime broadcaster "Tokyo Rose," was sentenced in San Francisco to 10 years in prison (she ended up serving more than six).
In 1958, the nuclear submarine USS Seawolf surfaced after spending 60 days submerged.
In 1973, war erupted in the Middle East as Egypt and Syria attacked Israel during the Yom Kippur holiday.
In 1979, Pope John Paul II, on a week-long U.S. tour, became the first pontiff to visit the White House, where he was received by President Jimmy Carter.
In 1989, actress Bette Davis died in Neuilly-sur-Seine (nu-yee-sur-sehn), France, at age 81.
Ten years ago: Cal Ripken played his last game in the major leagues as his Baltimore Orioles lost to the visiting Boston Red Sox, 5-1.