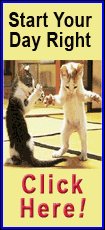 Addressing jurors just minutes after they were sworn in, a prosecutor described the 76-year-old William Cellini as a conspirator in an attempt to shake down the Oscar-winning producer of "Million Dollar Baby" for a $1.5 million campaign contribution to impeached former Gov. Rod Blagojevich. Cellini -- once known as The King of Clout and the pope of Illinois politics -- used the influence he accumulated over decades in the alleged squeeze, prosecutor Greg Deis said.

"This case, ladies and gentleman, is about extortion," Deis said, occasionally pointing at Cellini across the courtroom in a dark suit and bright pink tie. Deis turned to look straight at the panelists and added, "This is about abuse of power."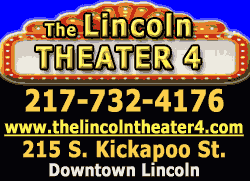 And Cellini, a Republican from Springfield, knew exactly what he was doing, Deis said.

"The defendant didn't slip and fall into an extortion," he continued. "He was in ... eyes wide open."

Not so, countered defense attorney Dan Webb. The former U.S. attorney insisted others hatched the plot and ensnared an unsuspecting Cellini.

"Cellini ended up feeling like ham in a ham sandwich," Webb told jurors. "This man is charged with a crime of trying to extort (the Hollywood executive). ... It never, ever happened."

Cellini is the last in a series of corruption trials that grew out of a decade-long federal investigation of Blagojevich. In 2008, Cellini became the 13th person linked to Blagojevich's governorship to be indicted

Speaking slowly and deliberately, Deis accused Cellini of conspiring with Blagojevich insiders Tony Rezko and Chris Kelly and former state board member Stuart Levine to try to squeeze Hollywood executive Thomas Rosenberg. Cellini and his cohorts, he said, planned to threaten Rosenberg's investment company with the loss of $220 million in state pension money from the $30 billion Illinois Teachers' Retirement System unless he made the donation.

As powerful as he was, Cellini didn't have to break down doors or wield a baseball bat to deliver the squeeze on Rosenberg, Deis told jurors: He simply had to tell Rosenberg that he hadn't contributed enough money to Blagojevich.

"You have not done 'X' so you will not get 'Y,'" Cellini effectively told Rosenberg, according to Deis.

Cellini built a reputation as bright and meticulous, earning tens of millions from real estate, casino and even asphalt businesses. The prosecutor pointed out that history to jurors, describing how Cellini forged ties with top-tier politicians of both parties, going back to the 1960s, and "used that influence to further his business."

Webb struck an indignant tone at times, though he never raised his voice in anger. He said a handful of others stood to profit from a shakedown of the movie producer, including Rezko, Kelly and Levine.

"But guess who wasn't going to get any money?" he asked jurors rhetorically. "Mr. Cellini."

If convicted of all the charges, included attempted extortion and solicitation of a bribe, Cellini could face years in prison. Cellini is currently free on a $1 million bond. He has denied any wrongdoing.
Blagojevich was convicted earlier this year of corruption charges, including allegations that he tried to sell or trade President Barack Obama's old Senate seat.

As in Blagojevich's trial, FBI wiretaps will play a central role in Cellini's trial, Deis explained to jurors. Prosecutors will play to jurors what they say are incriminating conversations Cellini had with Levine -- unbeknownst at the time to either man.

Fearing Rosenberg would blow the whistle, an increasingly nervous Cellini and his fellow plotters eventually backed away and released the pension money to the producer's company, Deis said.

During his opening statement, Webb attacked the credibility of Levine, who will be the government's star witness, telling jurors that Levine is an admitted user of cocaine, meth, LSD and other narcotics.

Earlier, Deis tried to short-circuit the surprise to jurors about Levine's past criminality and drug abuse by bringing it up. But he insisted Levine will give jurors a credible, "inside view" of the extortion conspiracy.
Cellini's job in the conspiracy, prosecutors say, was to call Rosenberg and gently remind him he hadn't contributed to Blagojevich even though his company had already received millions in teacher pension funds. Others were to turn the screw in follow-up calls.

Prosecutors say Cellini agreed to the plan to fulfill an earlier promise to steer big-time contributors to Rezko and Kelly in exchange for them taking steps to ensure Cellini kept his profitable contacts under the Democrat-led administration.

Webb was set to continue his opening statement Thursday morning, followed by the prosecution calling its first witnesses.
Copyright 2011 The Associated Press. All rights reserved. This material may not be published, broadcast, rewritten or redistributed.