Economists surveyed by Fact Set expect a 0.2 percent rise in sales by wholesale businesses in August following a flat reading in July. The July sales performance had been the poorest showing since a 0.3 percent drop in May.
Wholesale businesses, however, boosted inventories by a solid 0.8 percent in July and many economists believe businesses will keep restocking in the hopes that demand will strengthen in the second half of this year following a sluggish first half.
The economy expanded at an annual rate of just 0.9 percent in the first six months of the year, the slowest growth since the recession officially ended two years ago.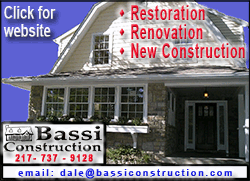 Slower growth and weak employment gains have raised concerns that the economy could slip back into recession. But most economists are forecasting a modest rebound in the second half with the economy expected to grow around 2 percent, helped by slightly stronger consumer demand.
U.S. manufacturing has been one of the strongest sectors of the economy since the recession. Efforts by businesses to restock depleted store shelves have fueled much of that increased factory production.
But manufacturing slowed in the spring, in part because of supply chain disruptions caused by natural disasters in Japan. As a result, U.S. manufacturers had a difficult time getting component parts, particularly for autos and electronics.